Discussion Starter
·
#1
·
Hello......haven't posted in a while...I usually hang out in the floss and feathers area tying area...
thought I would share one of my newest carvings with the forum...its patterned after a beautiful spawning salmon caught on a trip years ago in Alaska...
I carved it entirely by hand carved from a block of pine...its 42" long...a real bruiser! I use alcohol based stains for the colors that help allows the grain of the wood to still come through nice...I think I spent two days just on the face, mandible, eyes and teeth alone...I make the eyes by layering clear epoxy and pigmented paint...
I started a new series of ten species I'm working on...I have a big 42" brown trout that is carved and ready to paint this week, its a "super size" patterned after a big brown I caught last fall...then a really cool "Dolly Varden" is carve coming next...I have some really cool color patterns for that one...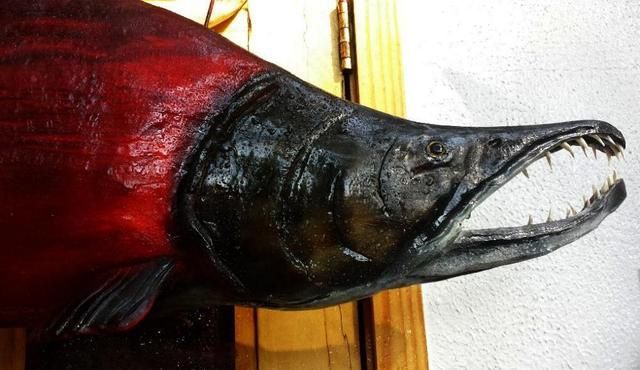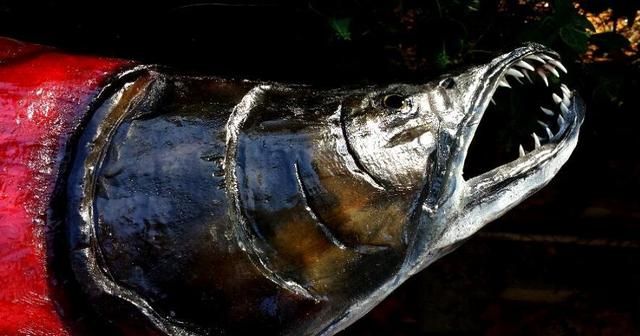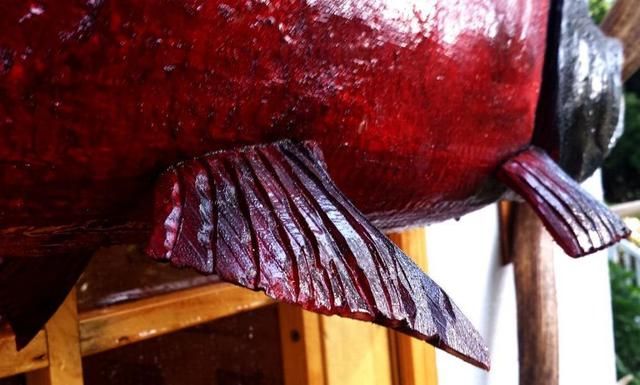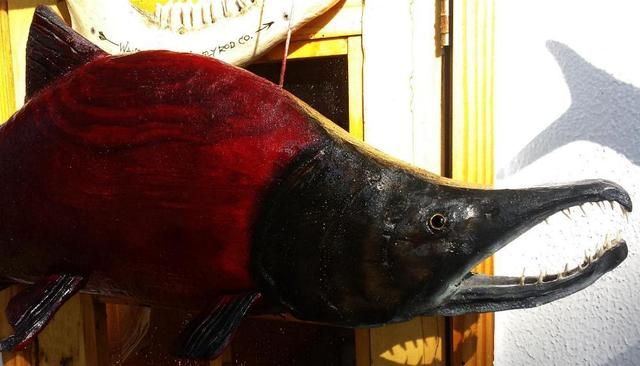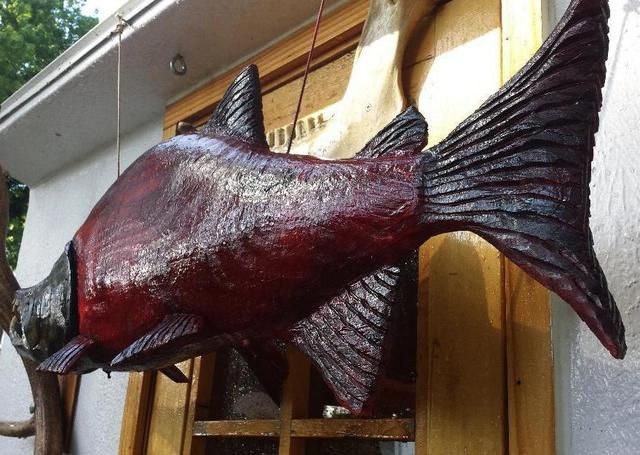 I also have a link to my site with some more pictures...thanks...t
http://wmflyrodco.com/sockeye-salmon/