Discussion Starter
·
#1
·
Winston LTX 9'6" 9 Weight 3 Piece. Excellent condition.
A more rare 9'6" model for a 9 weight line that was used fewer than 5 times. At the time of purchase, I was looking for a single handed rod that could handle tougher conditions using larger flies and different line densities, from floating to high density (350 grain+) heads. Moreover, the additional 6" length (vs. the standard 9' length) made this rod rather unique in that there weren't that many made for 9 weight lines. At first I did not believe that the the extra 6" would mean much but over time, the longer length did make a noticeable difference in both casting and mending.
This is a well thought out, powerful rod with a very smooth and nice progressive flex profile. While the rod is pretty quick, I wouldn't necessarily say that it has the "tippy/zippy", feel of some other high line speed rods. However, the Winston feels
more predictable
. Thus, whether I was casting a floating line or a high density head, there was no abruptness in the action. Very importantly, even with the extra 6", I never had to worry about the tip being a little mushy/bouncy when using high density line and muskrat sized fly combinations. In other words, it was OK for me to be less than perfect (sloppy) in my timing.
The few times that I fished the rod was typically in some inclement weather, either in the surf to get over some bigger, crashing waves and/or during heavier volume conditions in rivers. In both cases, I had to be able to muscle some larger flies and get some distance. Thereafter, establishing line control was critical. In the surf in particular, if a rod can not powerfully but smoothly jerk the heavy line and fly around at will, the wave action could really push things around in multiple directions. The rod also handled some decent sized striped bass, kings, steelhead, albacore, and bluefish with authority.
I stopped fishing the rod primarily because I decided to simplify and go with 8s and 10s. I look forward to any questions.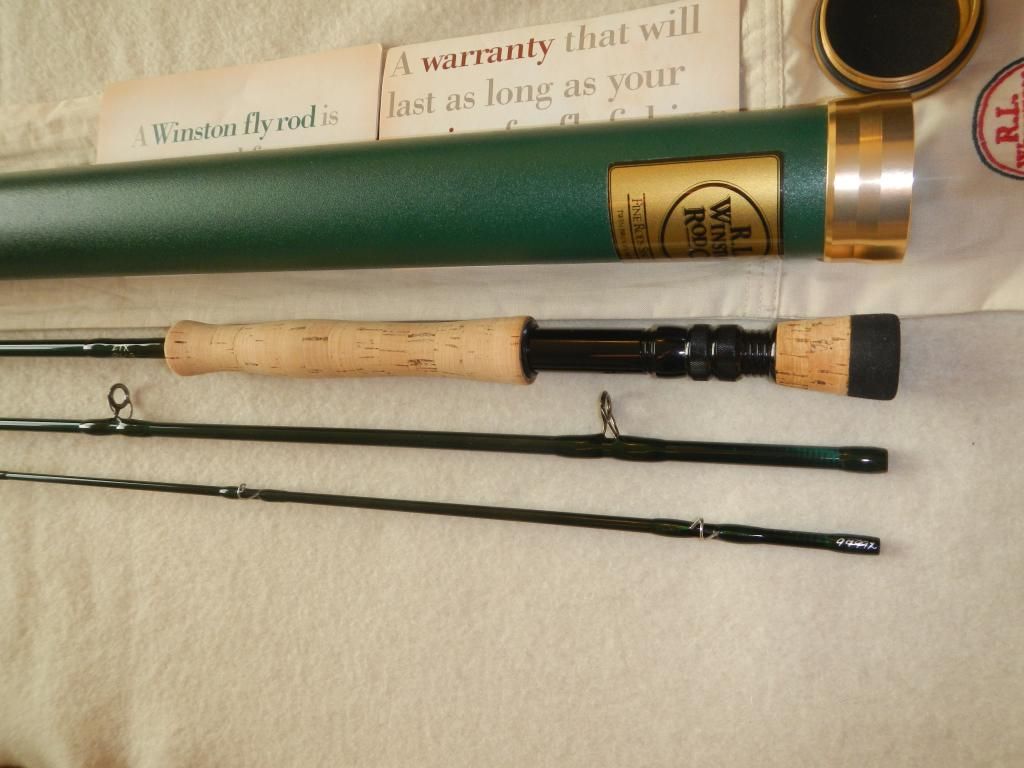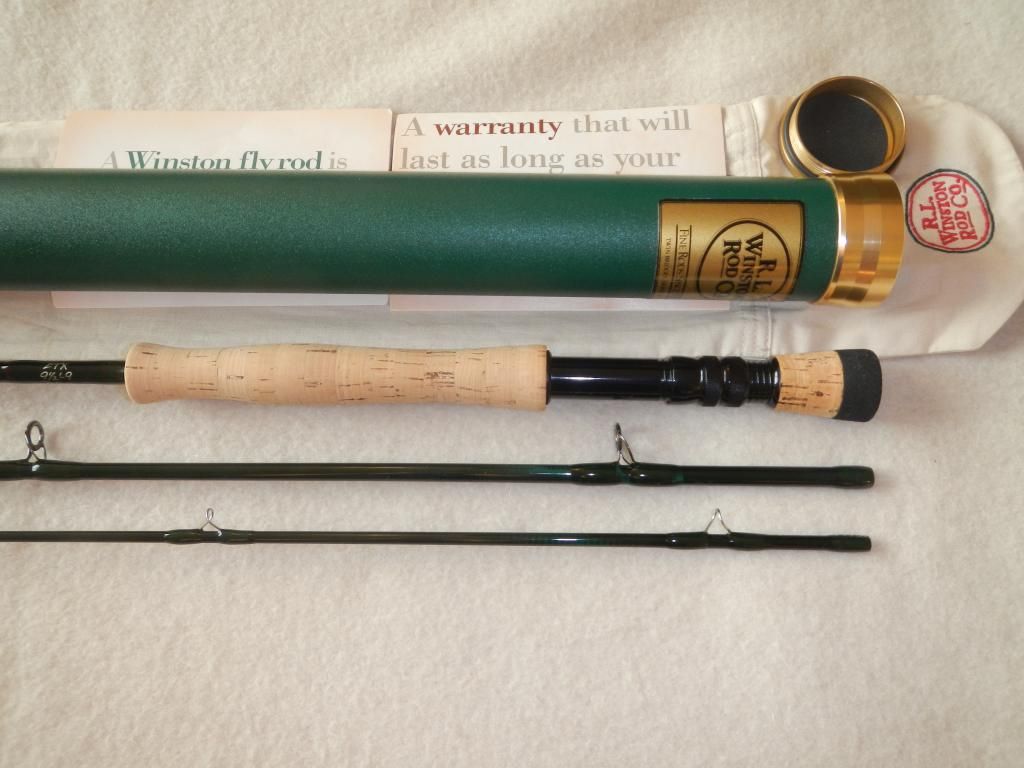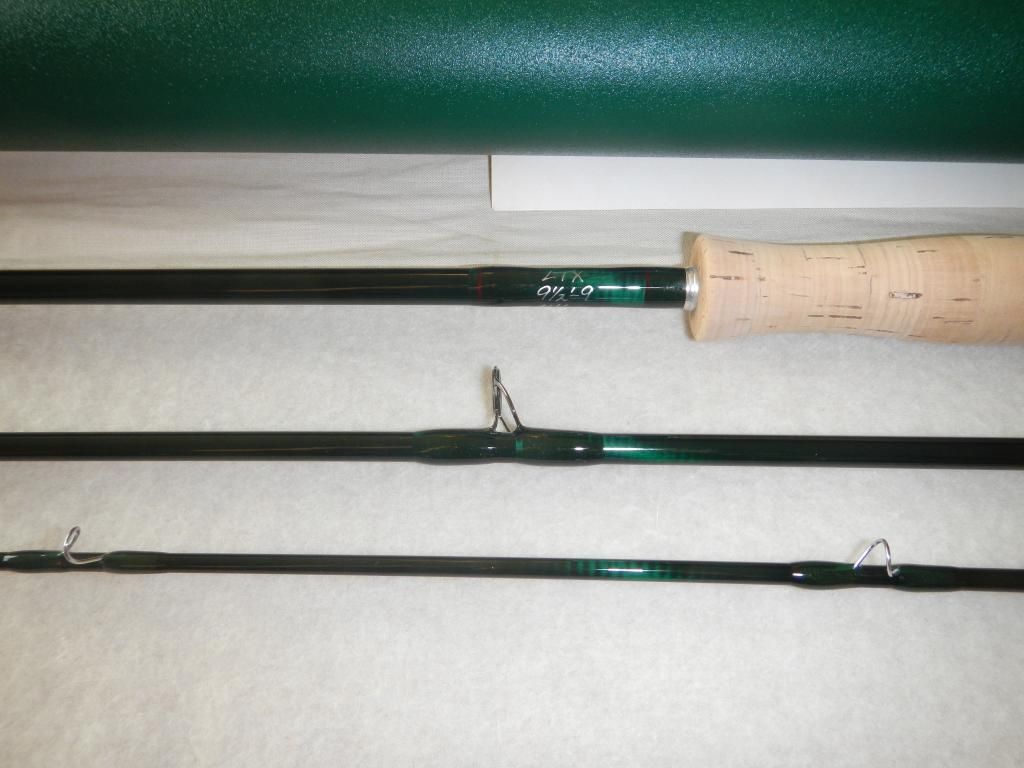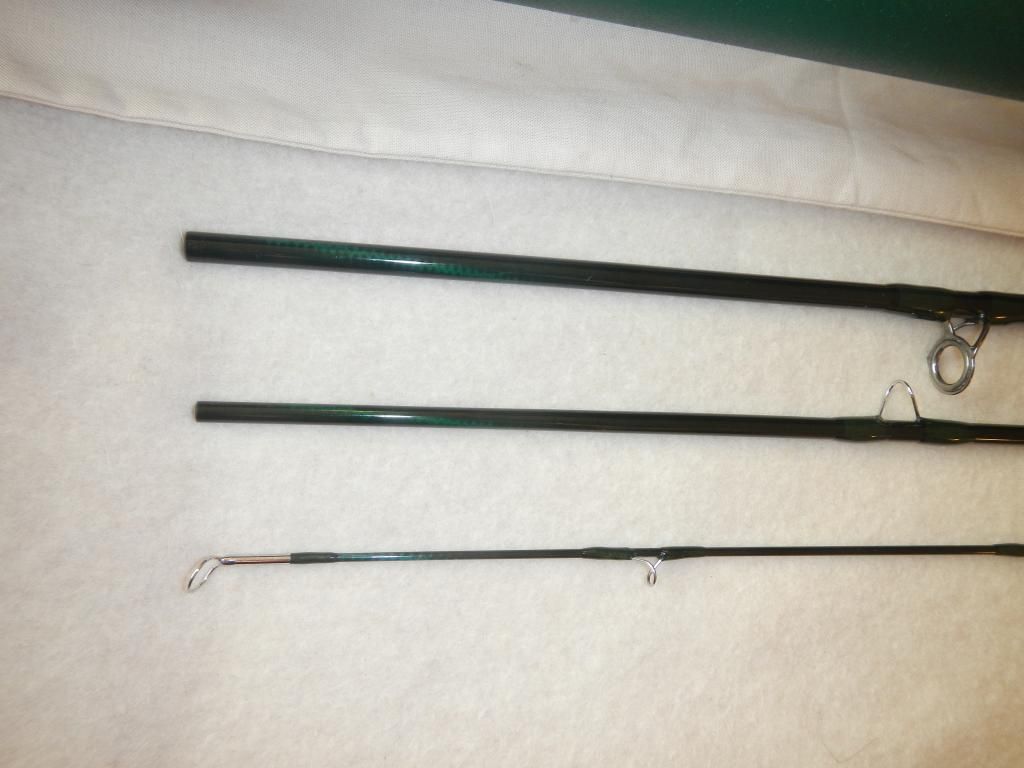 $US 375 + FREE SHIPPING CONUS.