Discussion Starter
·
#1
·
Folks seem interested in the wax making process, so I decided to post up a little photo essay that (in a different form) I posted on a different forum about the wax making process.
This is a recipe attributed to Jim Leisenring; his original text will be written in blue. I have made a few different recipes, and like this one quite a bit, particularly for a summer wax. Note that this will make TYING WAX, not dubbing wax.
Note that it's pretty sticky, so gloves are highly recommended.
Chapter 3 - Wax

Waxes for fly tying are like hooks - there are all kinds. The wax which I have found to be entirely satisfactory is made according to an old recipe of L. Harrington Keene's as follows:

Melt one half pound of the best white turpentine resin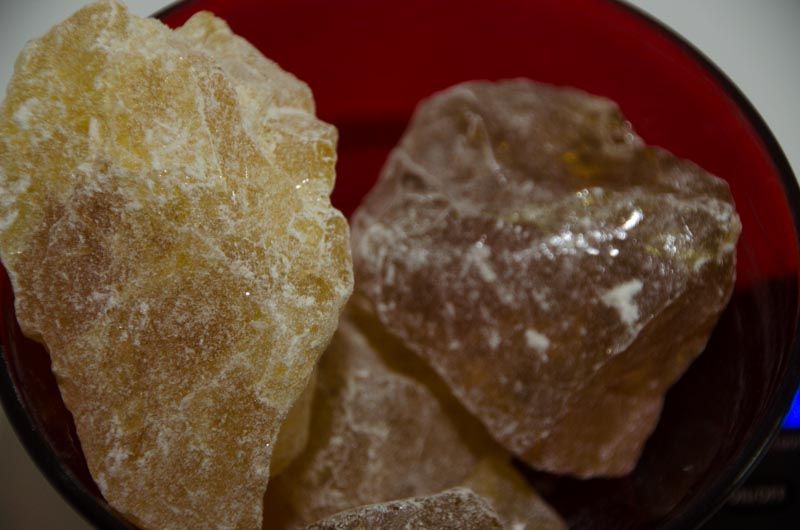 add one ounce of pure white beeswax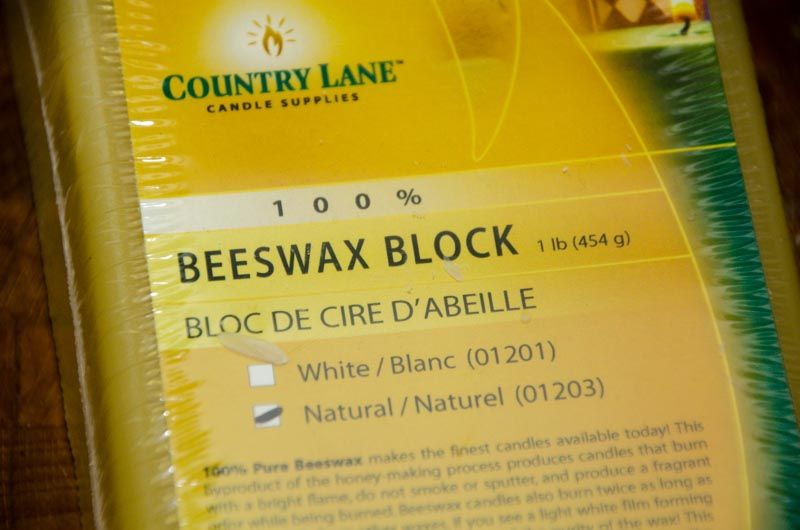 which should be paired off or chopped up into small pieces.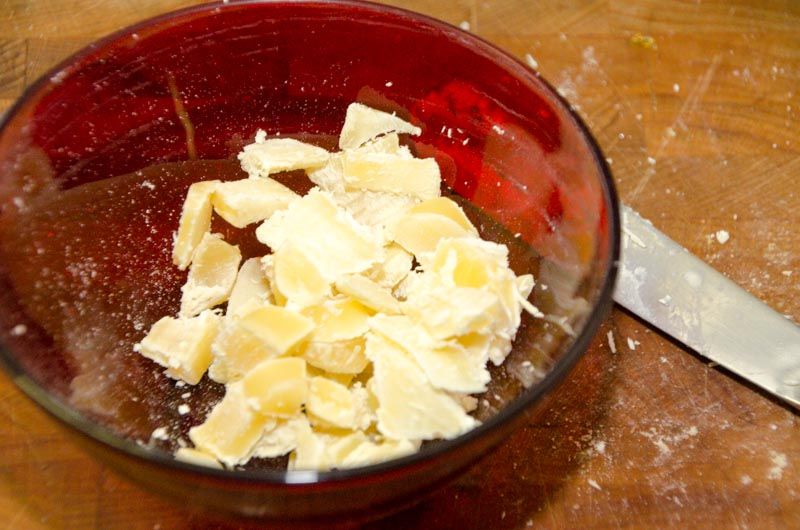 Simmer for fifteen minutes, allowing it to melt and mix thoroughly with the resin.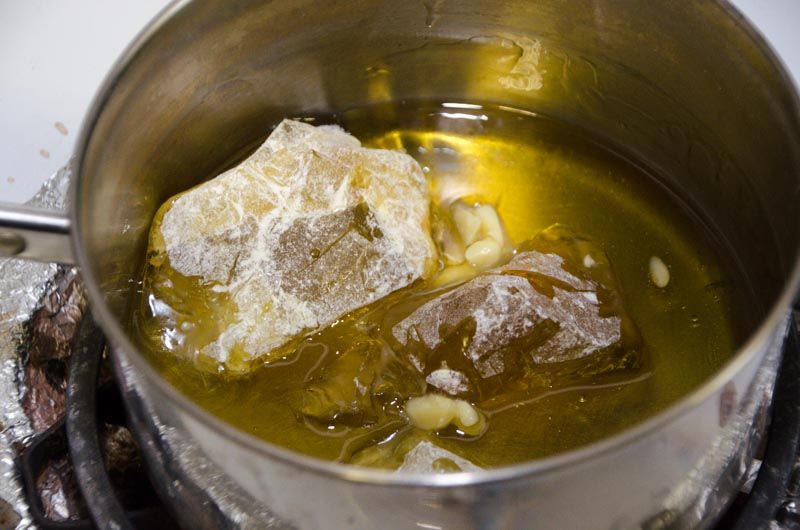 I waited for the mixture to melt and begin come together / simmer before I began the timer. It actually melted quite quickly. The above picture was about two minutes on low; that below was after four or so.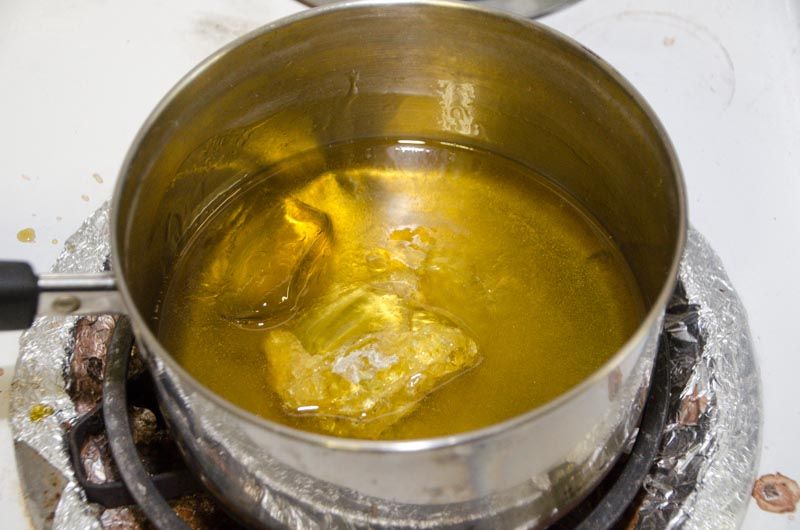 A close up of the melting rosin. It's really striking beautiful stuff.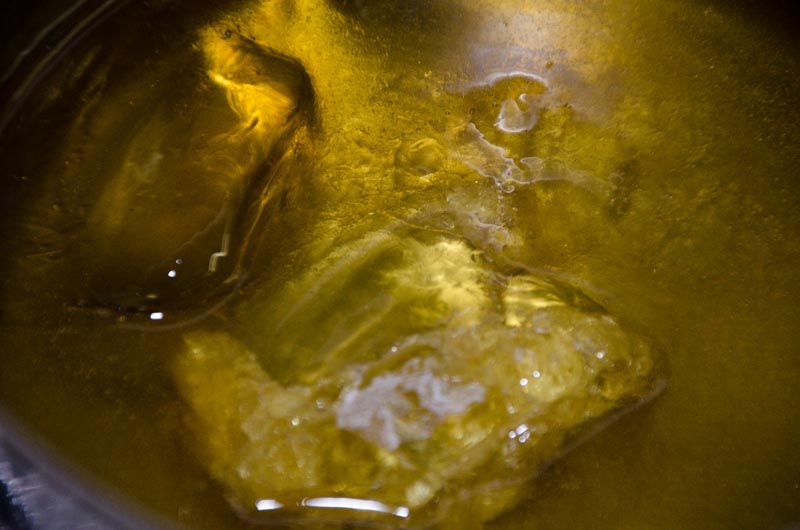 Once I got to this stage: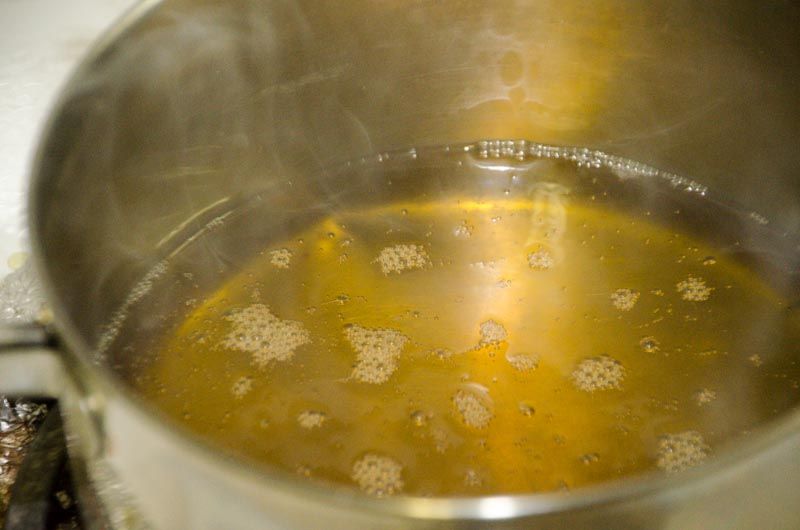 to be continued