Discussion Starter
•
#1
•
I was going through my tubs of flies , re-organizing them and sorting them out and came across these wounded soldiers .
Though not in pristine condition ... they still have a lot of life left in them and will be subject to more swing time .
Some have a story ... some don't ... some just swung until the hackles wore out because I maintained maximum confidence in them ...
These are some of mine ....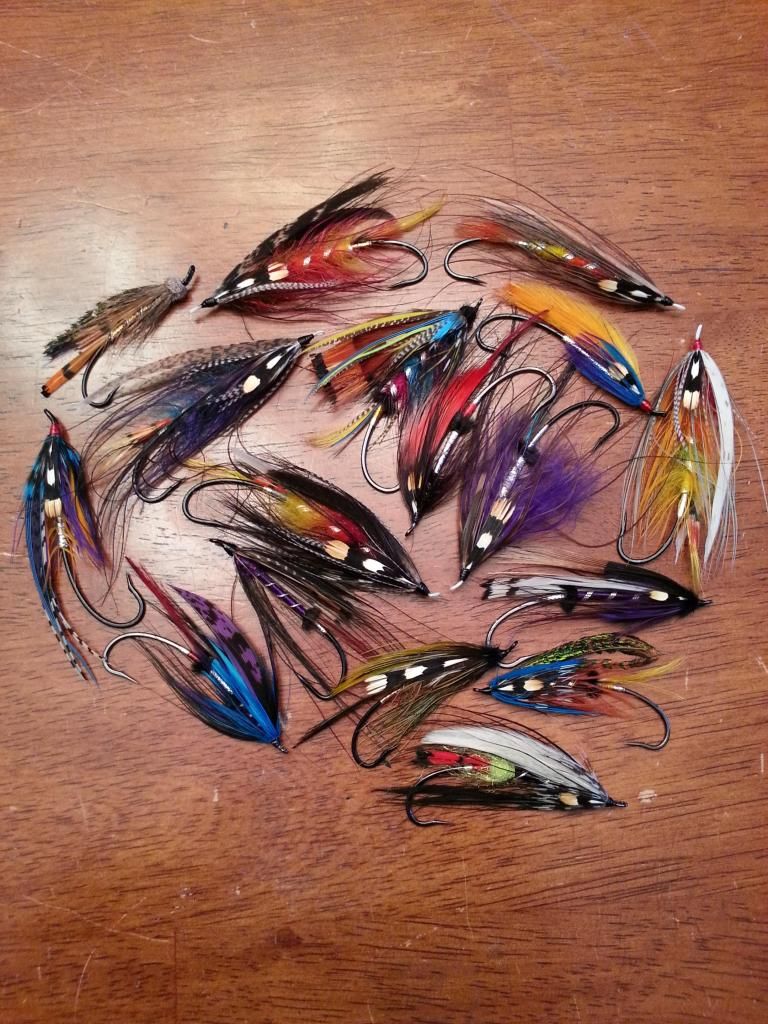 If you look in the bottom right corner of the picture , the purple fly with the white tippet tail and shredded turkey wing ... that fly landed two steelhead this year , bounced off the sides of many rocks ... got lodged in two of them and was retrieved .... I blew an anchor and ended up on the underside of a deadfall , I thought I lost it at that point ... cast into a tree on the opposite side of the river on the Margaree , thank goodness for Maxima
and still maintains a sharp point !!
It should go on the wall and framed "The Most Abused Fly of 2014"
Now let's see some of yours
Mike