Discussion Starter
•
#1
•
Needing a pattern for your Amherst crests? Tolfrey has it! Much thanks to AO, who is always a click away from materials info.
Frederic Tolfrey's no.12 and no.17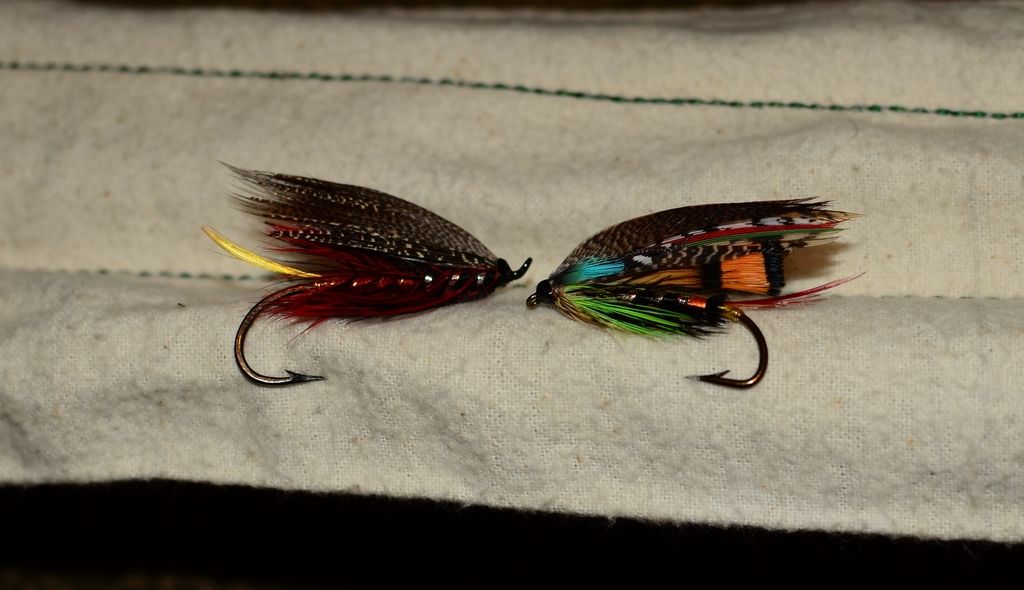 no.12 as follows:
Tag: Gold tinsel. Tail: A topping. Body: Orange and black Mohair equally. Ribs: Oval gold tinsel over orange and flat silver tinsel over black. Hackle: Red and black. Wings: Copper-colored Mallard and Bustard mixed.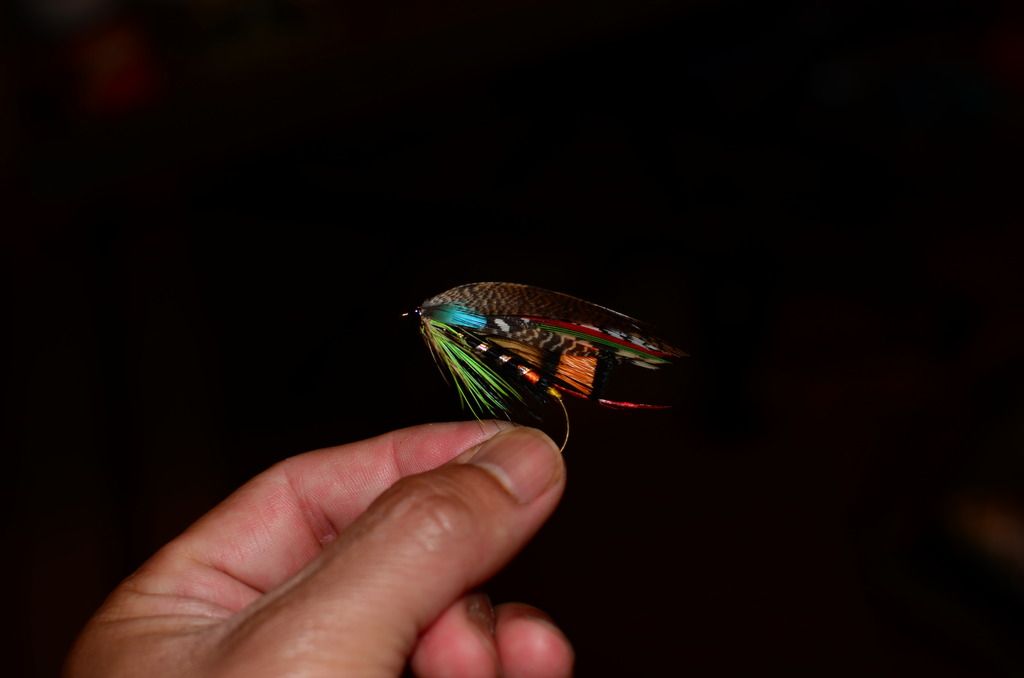 no.17 recipe:
Tag: Gold tinsel and yellow silk. Tail: A topping from the Indian Black-headed Pheasant. Butt: Black herl. Body: Two turns of orange silk, the rest black silk. Ribs: Flat silver tinsel and oval gold tinsel. Hackle: Black. Throat: Green Parrot and Grouse. Wings: Gold and silver Pheasant's tail, tippets, red Macaw, green Parrot, Teal, Gallina, Mallard and Peacock wing. Cheeks: Kingfisher.
(from Tolfrey's "Jones' Guide to Norway")
Personal thoughts: While that 17 was fun to tie, I think that 12 would be a capital fly in many waters and more likely to provide a player.
Cheers,
Adrian