Discussion Starter
·
#1
·
For me there is nothing better than getting a fish to comeback. One of my most memorable fish this year was one that boiled on my surface fly. I was fishing a long run with no obvious buckets. I was about half way down the run when I saw what I thought was a fin break the water behind my fly. No boil, no nothing just a fin. I started to second guess what I saw but knew I had to work the fish. I made the same cast with no response. I took five big steps back up stream changed flies and started to recover the water. On my fifth step back down stream a bright 10lb hen grabbed on. Backing, jumps and all the fun stuff a steelhead can hand out and finally the fish was recovering in my hands. I work all the fish that I boil or feel, even if I know the fish felt the hook. I was once told, you work so hard to find them, why leave after you do. I have a number of comeback flies that I have confidence in. This fly is the first I will tie on and in most circumstances will be the one that produces a hookup. It's a mix of two of my favorite comeback flies, the Undertaker and Hazels Steelhead Coachman. You will find all three in my box and most the time one if not all three will be stuck in my hat ready for action. Thanks for looking.
Hook: Alec Jackson 1X short
Tip: Silver oval tinsel
Tag: Chartreuses and hot pink silk
Body: Peacock hurl
Rib: Oval tinsel
Hackle: Speckled hen body
Wing: White polar bear or calf tail
Start the thread at the beginning of the bend. Secure in the oval tinsel and take the thread down the bend. Take three turns with the oval tinsel and secure. Run the thread back to the bend and secure in the chartreuse silk. Take the silk down and back and secure.
Tie in the hot pink silk and do the same stopping short to create two equal sections of the different colors.
Secure in the ribbing and take the thread to the eye. Secure in the hurl with the tips pointing to the rear. Take the hurl down and back to create the body.
Bring the ribbing forward 4 to 5 turns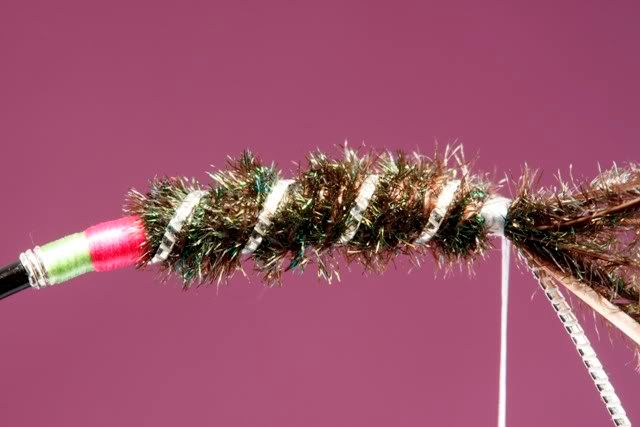 Secure in the hen body feather and fold the fibers on the stem so they are all facing back. Make a few turns keeping the collar a little on the sparse side.
Clean and stack the wing, gage to length and secure.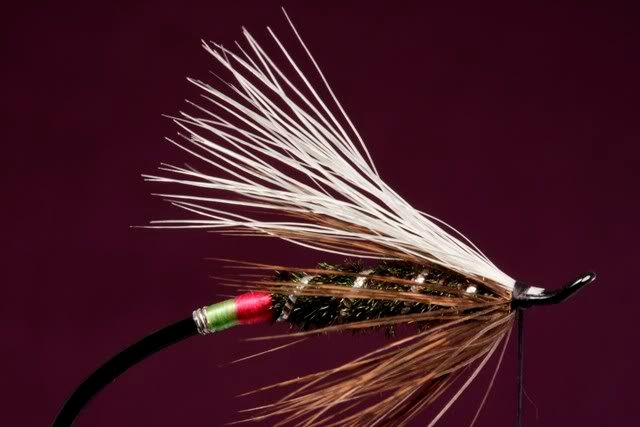 Build up a small head and whip. This fly is ready for a player.
Good tying and better fishing