Discussion Starter
•
#1
•
I thought I would share a fly that I've recently been having some success with. This pattern is a color variation of my pattern the "Daybreaker", but darker.
I've really fell in love with this style of fly lately. It has it all... flashy body that adds "glow", PB underwing for more flash, marabou and featherwings for action, and JC sides that really stand out. (sorry for the crummy phone pics)
This fly holds up well and catches fish. Recipe is listed below.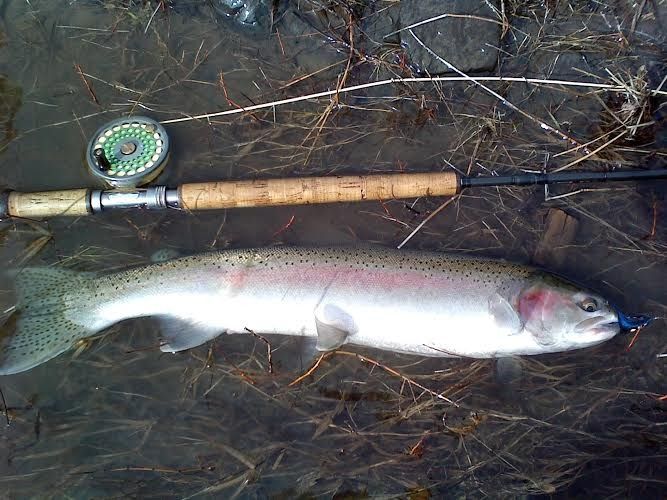 Here's the pattern for those interested:
Hook: McNeese Blue heron
Butt: small flat silver tinsel
Tail: Bleached and dyed UV blue GP tippet Strands
Body: Med. Flat silver tinsel
Rib: Fine silver wire, wound close
Underwing: Black PB, with UV blue PB over
Hackle: Two turns of black "spey" marabou
Collar: Black Schlappen
Throat: UV blue dyed teal
Wings: 4 UV blue dyed badger variant hackle tips.
Sides: Jungle Cock.
I've also been tying these using Veevus gelspun, thanks to a tip from BigWilly. You can really crank down hard on the polar bear to keep it from slipping, and never have to worry about thread breakage. It is really great stuff.
Aaron