Discussion Starter
·
#1
·
Jin posted a few classic patterns done in his own style at the end of last year. It prompted me to have a go at classics but bring my own spin and a more practical and durable fishing approach to the builds. It started with the Green Doctor and the Bonne Bouche. now I am finding momentum with this sort of tying, and I tried a Butcher, at least as difficult as the Bonne Bouche to tie.
Tied on 1/0 Partridge iron: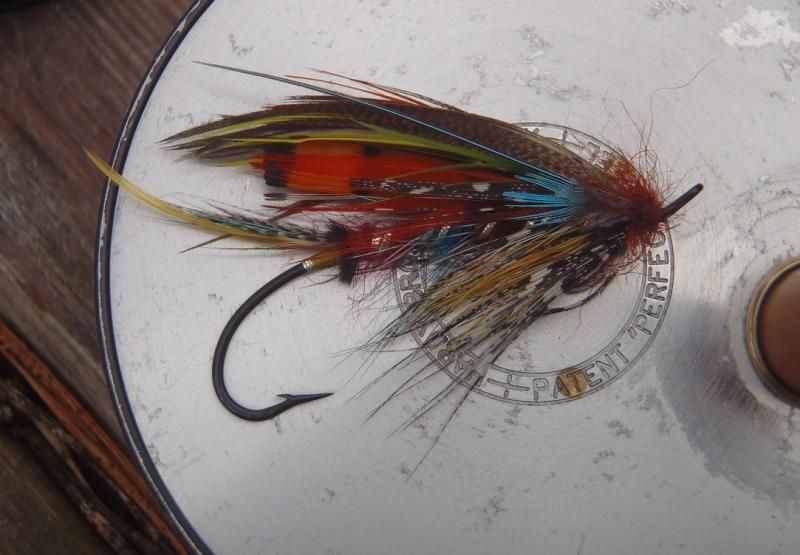 I did some things different as needed. I wanted to emphasize the tippet and GP shoulder underwing which meant doing the over wing sparse. But sparse married wings don't do it for me so i went for a mixed look. I like the overall effect. The green parrot (sub dyed goose) and guinea are tied as slightly shorter sides because Timo did this and I thought it was sexy.
I choose to stick with claret theme in the fly for the head instead of boring black, and I did it full with spun seal for that flowing effect.
the ribbing is not my usual ordering. I went flat then hackle then oval. I saw a fly tied this way that had quite a cool look. I however did not pull it off and in the future will use a different configuration.
Here's a couple more shots to see it in action:
and the money shot: