Discussion Starter
·
#1
·
This one is tied for Marty's Golf Hall of Fame project with Mark O'Meara.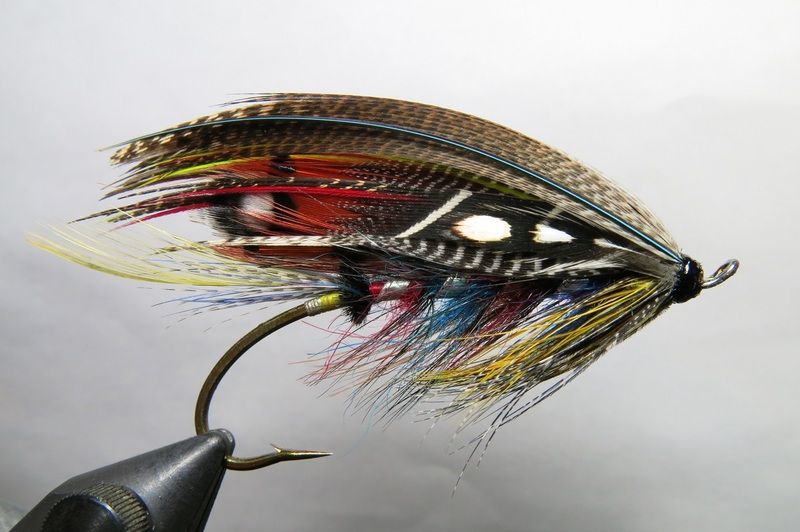 I wanted it to have a vintage feel for that Wheatley box, but with a modern steelhead shape and profile.
The hook is something between an AJ 1.5 and 3/0 in bronze.
I used Tragopan instead of Golden Pheasant again in the underwing. I just love the look. I used vintage metal tinsels for the body. I used full teal feathers stripped to fit, Vulturine guinea, and added jungle cock to the sides to fill some space. Because all the best dressing have JC sides.
:saevilw:
Damn it I want to fish this one. :smokin:
Hope he enjoys the fly.
Thanks for the chance to get our flies out there Marty.