Discussion Starter
·
#1
·
We have a member here who I have yet to meet, but who does so much for our community and others. I know people who know Adrian Cortes (fishnazn) and when they speak of him they always smile. :hihi: Once again he is donating flies and time to a good cause, and he is not afraid to reach out for help. I admire his efforts.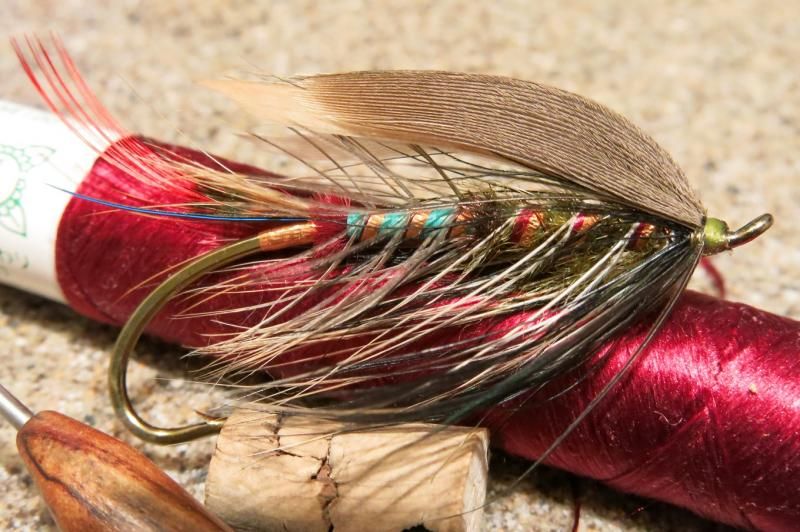 I dedicate this fly to Adrian. In its construction I imagined a dry line, cane rod, hardy reel, and a pony tail. I like the nod to tradition Adrian gives the sport, so I choose a spey styled fly on an AJ sz 1.5 heavy wire bronze hook with copper tinsels and wire. But I wanted to make this fly something unique. I stuck with natural tones even though he often ties with bright contrasting colors. Many of the materials are harvested on my farm or the river. The tail is lively to attract attention in the tailouts. The hackles are stripped one side to minimize bulk and allow sinking on the dry line. I choose a front and rear hackle that mesh together in length but offer a contrast in texture and color. The collar is a dark peacock body feather for some natural sheen.
The fly is for Adrian, but will be sent with a group of others for his cause. He may choose to keep or gift it along as needed.
I appreciate your efforts.
Matt