Sale Pending - Simms Waterproof Duffel, Size Large. New.
New Simms waterproof duffel in size large and hot orange color.
This bag (or at least the color) is no longer available but I believe the dimensions/features are similar to the size large duffel currently offered by Simms. Based on personal experiences with the medium size duffel (pictured side by side), these duffels are uniquely utilitarian in their bombproofness. My medium size duffel has proven to be very easy to pack to the gills and transport under some severe conditions without any signs of strain. Moreover, and I guess to each his own, but I really enjoy the distinctive color.
I purchased this bag new simultaneously with the medium size duffel. From the photos, the potential differences in capacity can be seen. It turned out that I did not need the larger size so the bag has never been used. Now mind you, this bag really is a nice size LARGE (more like a MONDO size LARGE). However, with the strap system, the bag can be stuffed to less than exactly full and still be hauled comfortably. And not that I advocate it, but the bag is roomy enough to effectively stuff/enforce a "time out" on a small errant and petulant child who might disrupt your casting rhythms on the stream....
Joking of course...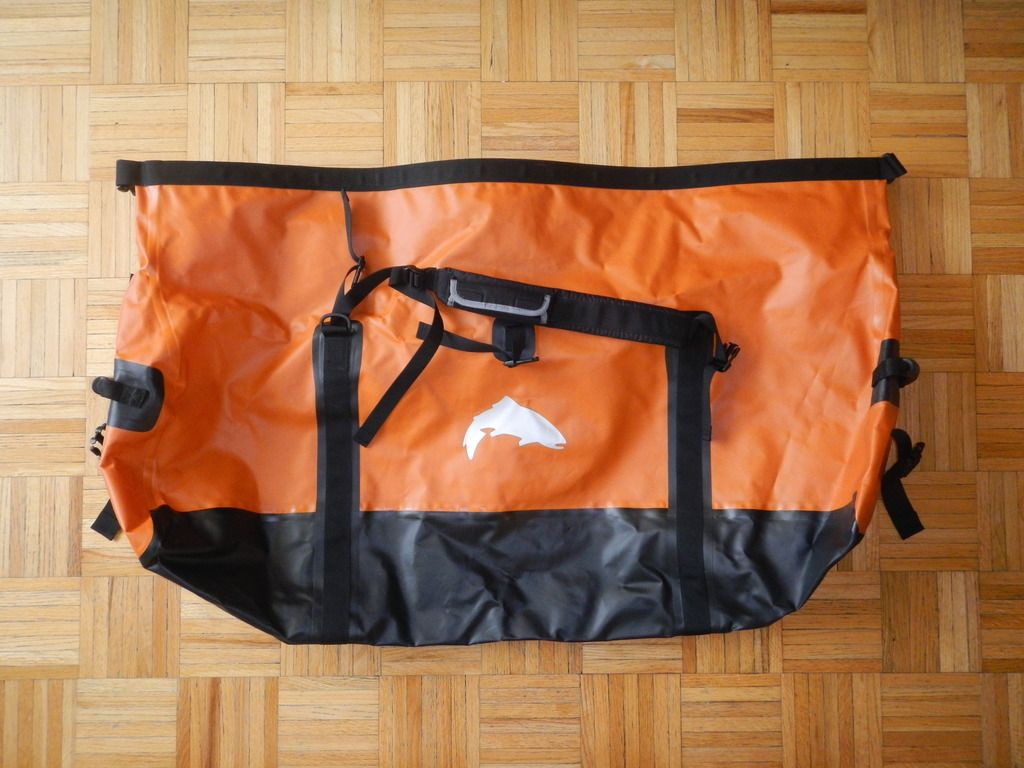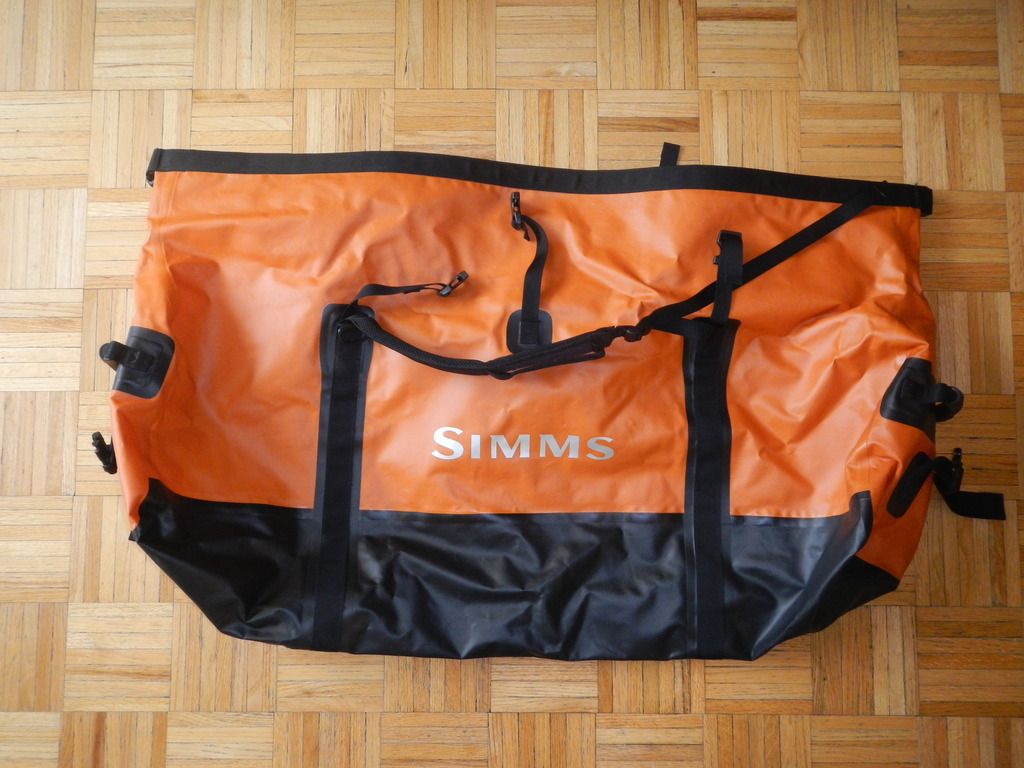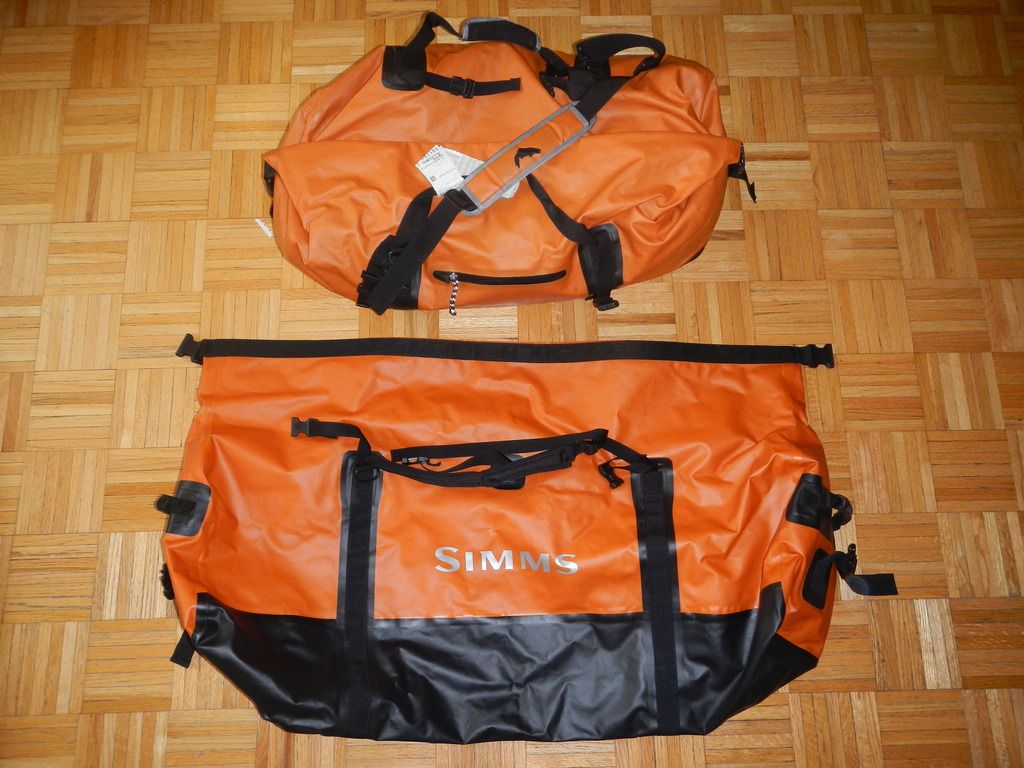 Price: $US 150 + free shipping CONUS