Discussion Starter
·
#1
·
This is tied on a size 2 hook for the FFC wallets. Some variations were taken. Rib is blue silk w the tinsel. theres a tuft of blue dubbing at the front.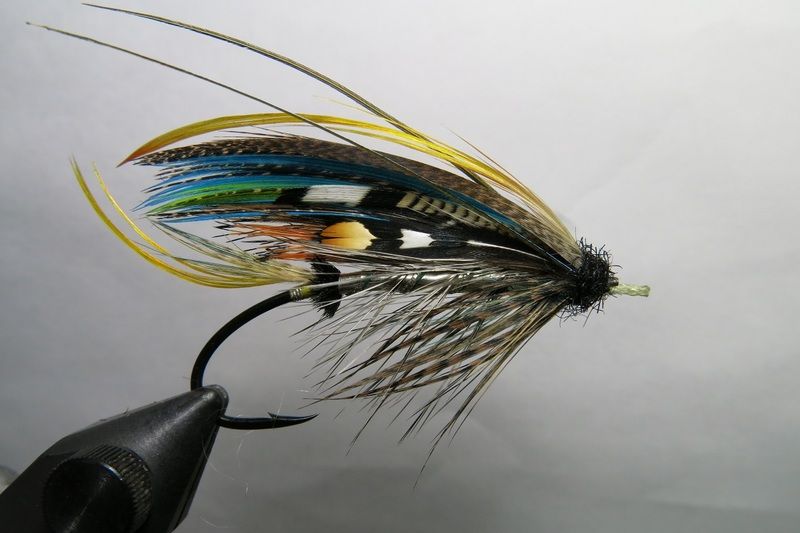 Wing is done as such: Tippet and GP tail in strands for underwing, the next wing was the colors green, blue, and yellow married with bustard and tied on right side feather slips in front.(upside down of the modern way) the top wing is bustard and blue goose because silver and blue were the colors i wanted to accentuate.(also tied upside down)
Side is wood duck married to vulturine guinea with JC just under that.
Roof is mallard
horns are macaw
Head is fine trimmed seals fur.
Topping and tail don;t make me super happy. I likd the tail, but it forced me to pick a topping shape i wasn't as fond of. I think it still works for display or fishing.
Lots of new techniques in the dressing, lots of fun to tie.