Two nice salmon sticks. Bother are in great shape.
SOLDG. Loomis Roaring River GLX Stinger 12'6" 8/9 3 piece $325.00 Shipped / Paypal In US
I've only used this a few times. Nice rod. Strong for the big fish.
In the brown tube: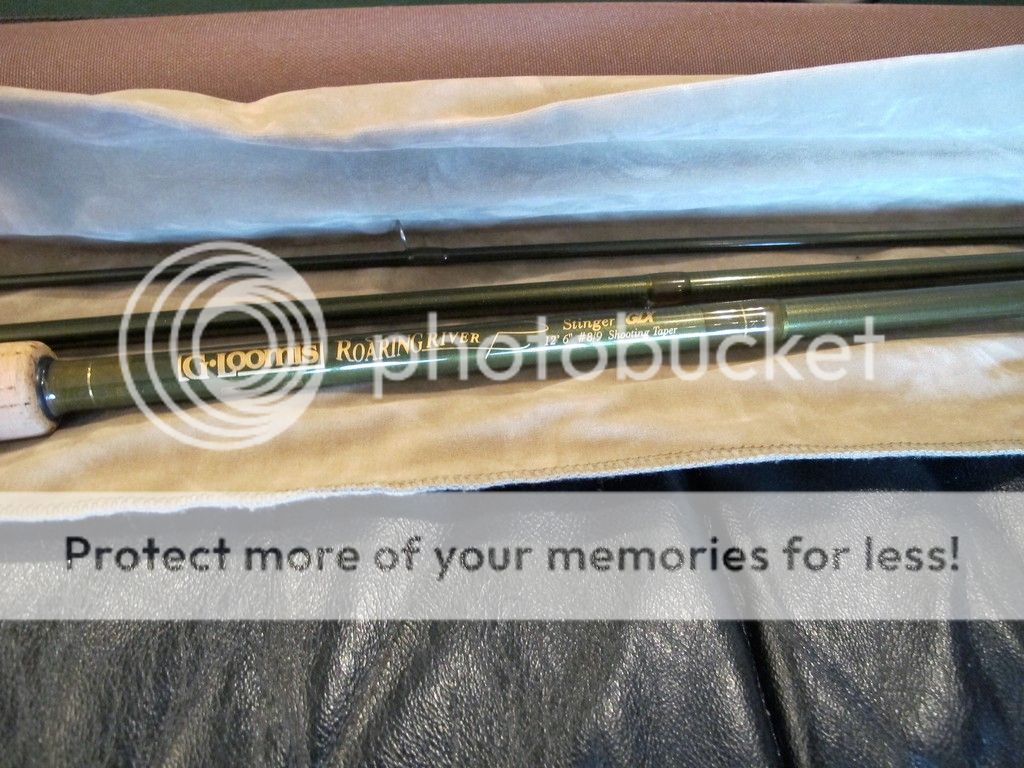 G. Loomis Roaring River Stinger ALta Shooting Taper 14' 9/10 $275.00 NOW $250 Shipped / Paypay In US
In very good shape, cork is like new.
In the green tube: