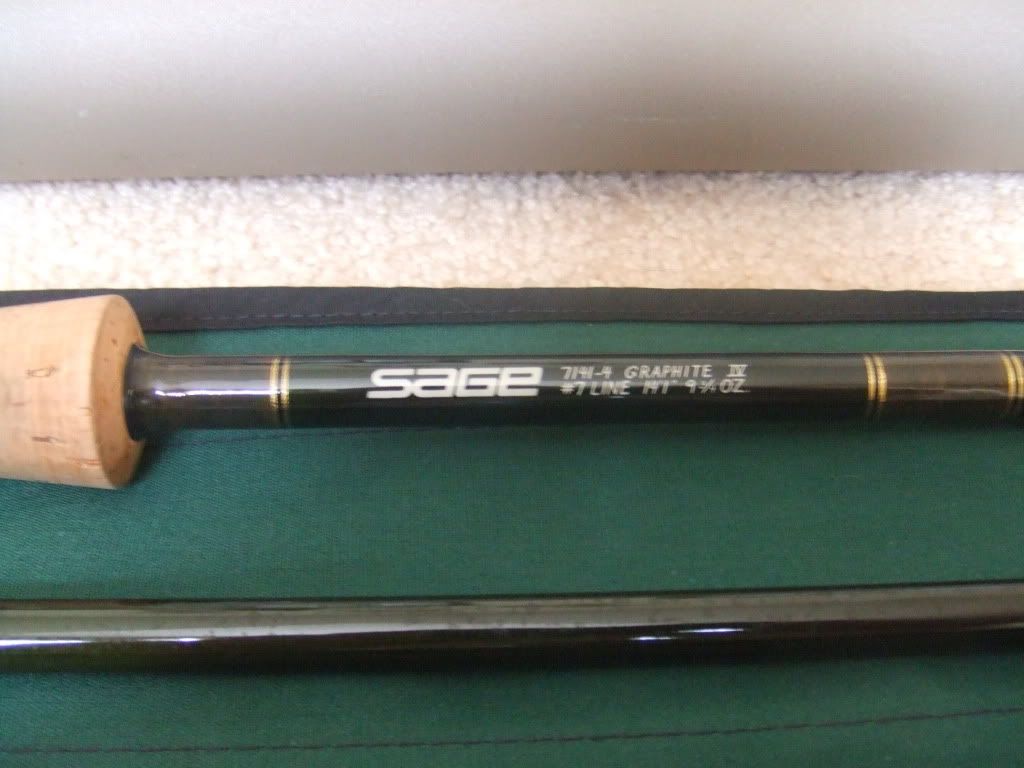 Selling my Sage 7141 4pc. This rod is like new and only used a handful of times. The cork is not even dirty on this thing!
I have moved from steelhead ally and hate to see it just sitting there.
This rod rocks with a 550gn Skagit line! Which I will include with the rod.
Rod comes with sock and alum tube.
320.00 USD Includes rod, line shipping to the 48. I will charge shipping actual cost to anywhere outside of the 48.
If you have any questions please let me know.
Eric