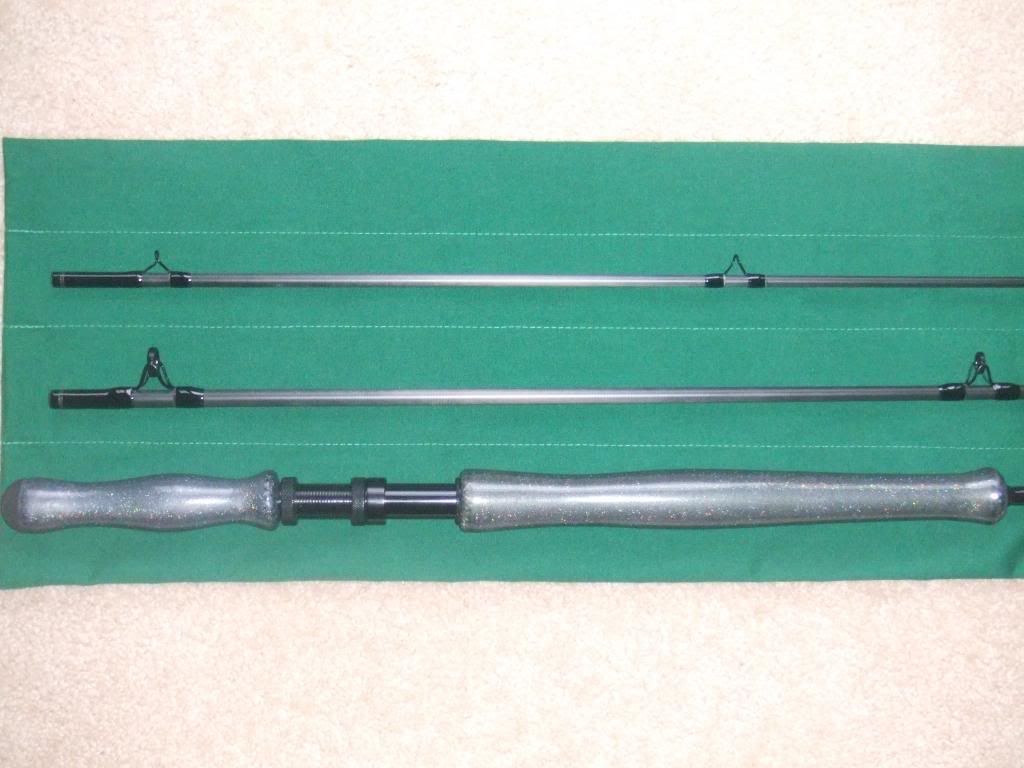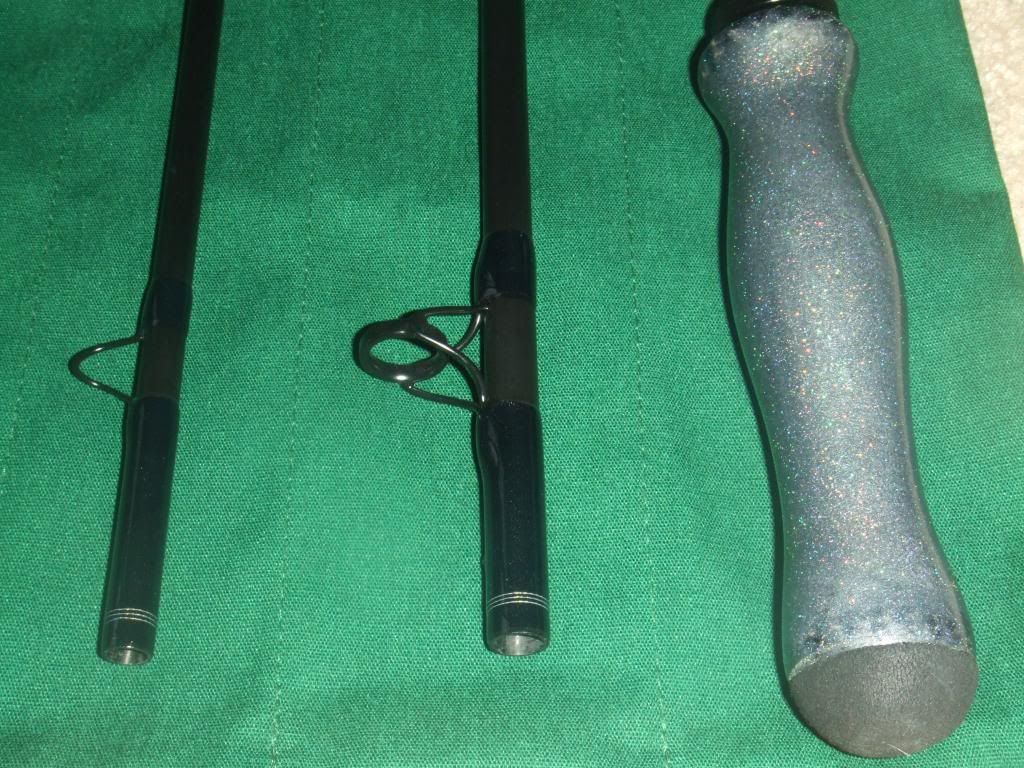 This is a Batson 1088-4 that I made as an experiment.
The handle- is a brick foam base that I used fiberglass sleeving to cover, after that I dyed the sleeving midnight black, layered with a ghoast pearl and finally a holgraphic sparkle. When it was all done I over coated it with a urathane. The handle is light, smooth and sheds water like a waxed car to to the fact there are no pores in the finish.
Reel seat- alum black double nut
Guides- Stripper guides are double black ringless boat guides 16 and 12
Running Guides- double black snakes down to #4
Thread wraps- a very simple black on black with some pearl white trim bands matching on all 4 pc.
The tip section is not shown in the photos as it is getting a touch up on the finish right now and is drying in the basement.
This is a one of a kind light sweet stick! That has never been fished and will not get much use where I live now.
Comes with a sock and no tube.
200.00 USD shipped to your door CONUS.
If you have any questions PM or email me.
Thanks much,
Eric