Well, we did Marty's retirement swap, now I am proposing a Marty Howard thank you/retirement gift. He deserves it! If it weren't for his SBS's, half of us would not even be posting our flies here!!
This is what I'm thinking...
Tie up your best Marty fly, it has to be from something he posted in a SBS.
Send the flies to me and I will put them in a beautiful display frame of some sort, and we have a gift to give back to a man who has given so much to us!
Something like this...
One of his "Gaddy's",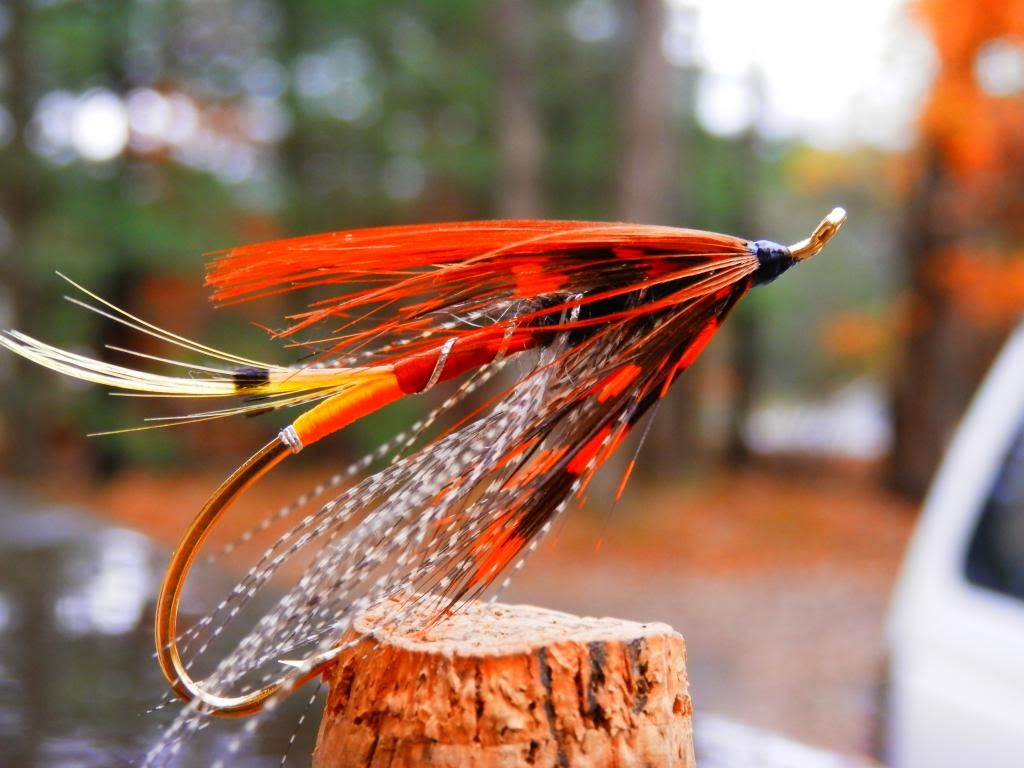 The Roster of tiers:
1. Bwana Bill- Red Ween Gaddy
2. Back Eddy- Purple Seal- received
3. wharfrat- Olive Garden
4. TimW- Purple Skunk
5. GreenSpot Jerry- Irish Half Dress
6. Cane Caster- Skagit Mist
7. hitcher- October Bright
8. Jabrowning24
9. kevin200100
10. Rifflehitch- Cosmic Prawn
11. MZilliox
12. Chief Jay- Green Flatlander
13. The dingle down- Black Heron
14. Big Tuna- Swing Shift
15. Soren- Married Wing Steelhead Fly
It's somewhat of a loose deadline, but I'm thinking within the next few weeks, or so. First week in May kind of thing.
Send to:
William Bakalis
351 Mohican Lake Road
Glen Spey, NY 12737
Thanks to all!
-Bill