Discussion Starter
·
#1
·
This Irvine will be donated to Adrian's favored organization.
From Colin's site:
"This vintage fly is named after Sandy Irvine of Drum Castle the inventor of the Drum series of flies."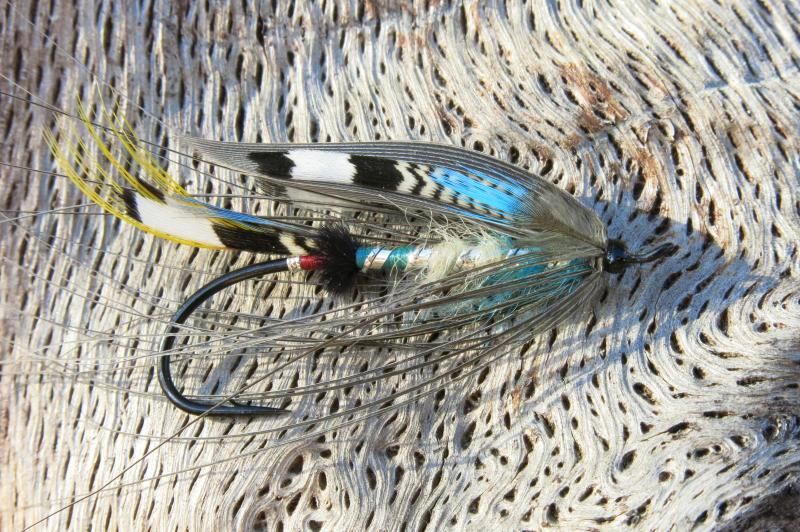 Recipe: tied on size 4 daichii 2131
Tag: Oval silver, crimson floss
Tail: Topping, summer duck and chatterer. (subbed Kingfisher)
Butt: Black ostrich.
Body: ⅓ blue seal, ⅓ white seal and ⅓ blue seal.
Rib: Flat and oval silver.
Throat: Long fibred grey heron.
Wing: Grey turkey. (subbed goose)
Sides: Barred wood duck.
Cheeks: Blue chatterer. (subbed Kingfisher)