Discussion Starter
·
#1
·
These will be sent out the day after tomorrow to a good friend on the left coast . I was thinking of him as I tied these in hand , knowing he was a big fan of the pattern and ties them regularly . I just wanted to offer up some variation to what he normally uses .
Todd I know you have your goal set for a winter steelhead on top , but when you have a chance or feel that a change is in order , or even share with a friend (I will send a few more) , would you consider swinging these for me ??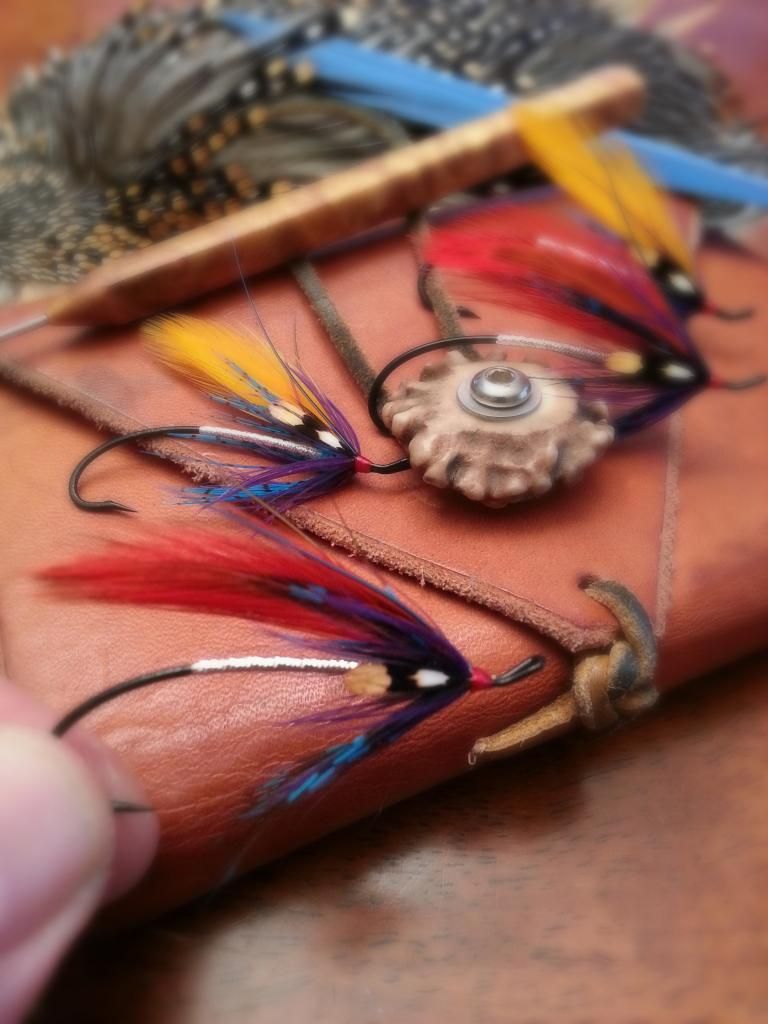 A bit of a variation to the original ... somewhat of a dark and light version of the Winter's Hope . They are tied on old stock Partridge Bartleets from England #2's and #1/0's with barbs pinched and ready to go fishing . Should sink like stones for you Todd .
Dark Hope
Hook: Bartleet
Body: Embossed French silver tinsel with a tiny dubbing ball of metallic blue dubbing
Hackle: Steelie blue guinea and purple schallapan
Wing: Hot orange badger saddles
Cheeks: JC nails
Horns: Blue/Gold macaw
Head: Red
Light Hope
Hook: Bartleet
Body: Embossed French silver tinsel with a tiny dubbing ball of KF blue dubbing
Hackle: KF blue silver pheasant and purple schallapan
Wing: Orange saddle
Cheeks: JC nails
Horns: Blue/Gold macaw
Head: Red
One day I'll make it out there , I have many friends to visit , have tying sessions with and even share a run or three with
Mike