Hardy / SA System 7 Reel (SALE PENDING)
HARDY / SA System 7 Reel. Reel is currently set up for left hand retrieve but is easily convertible.
Excellent condition - reel is functionally flawless with some light cosmetic wear. Comes with original blue case. Also included is a SA Ultra 4, DT 6wt floating, Buckskin (light tan-ish) colored line. The line was used only 4 times. The Buckskin color is really nice in that while subdued, it is still very easy to see.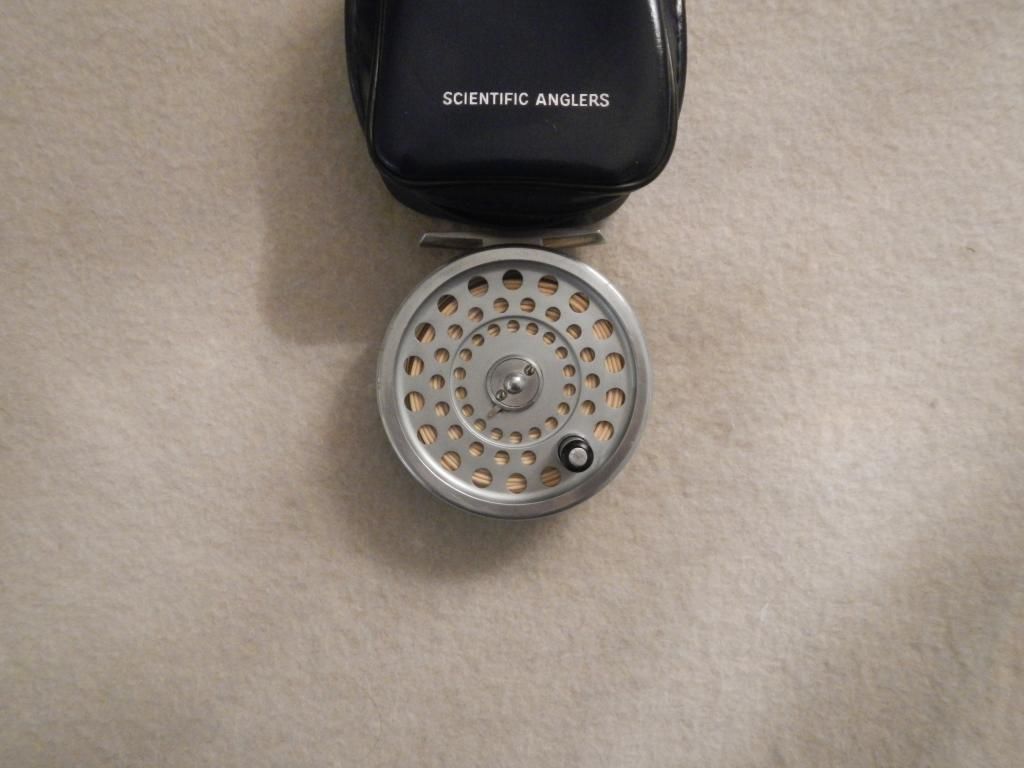 Price: $US 165 + free shipping CONUS.