I've got two Hardy Cascapedia Mk. iii's up for sale. First the 10/11:
This reel is in great working condition, drag is smooth and strong, check is loud. The outer rim of the reel has small scratches as seen in the photos, but no major dings or dents. Reel foot has been filed. Comes with approx. 200yds. of 20lb. backing, and neoprene cover. THIS REEL HAS BEEN SOLD.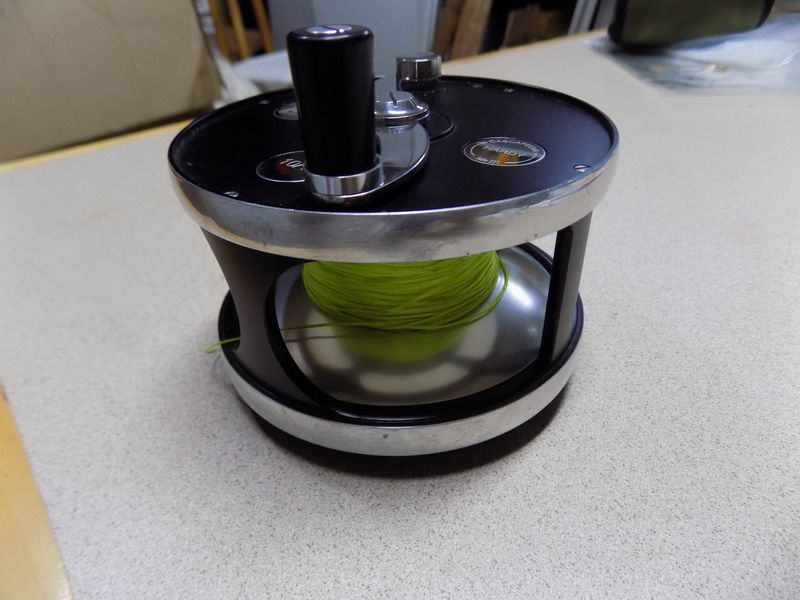 Next the 8/9. This reel is also mechanically sound. Good smooth strong drag, and loud check. Cosmetically, this reel has some challenges. Some of the white lettering on the back of the reel has flaked off, There are numerous small scratches/rock rash on the outer rim, and a couple of small dings. Please see the pics, for close up detail. Comes with Neoprene cover. LEFT HAND WIND. $350 Shipped in the US.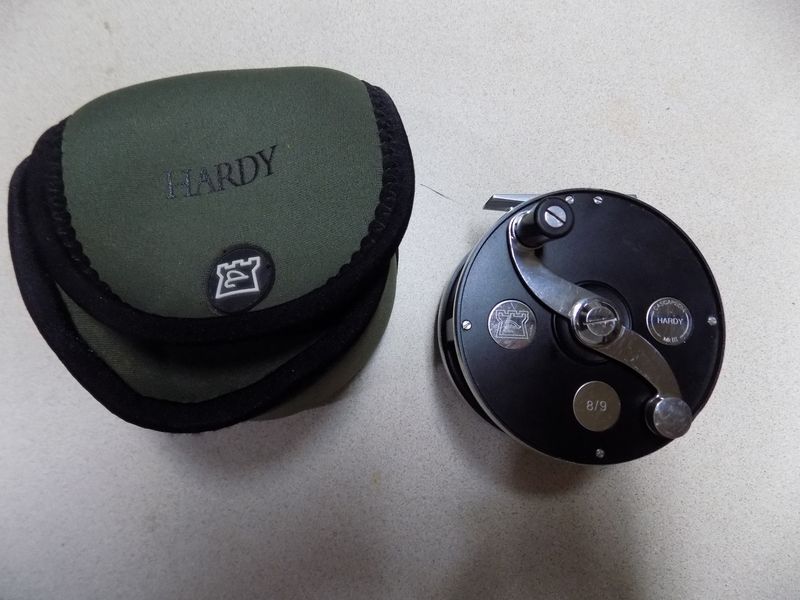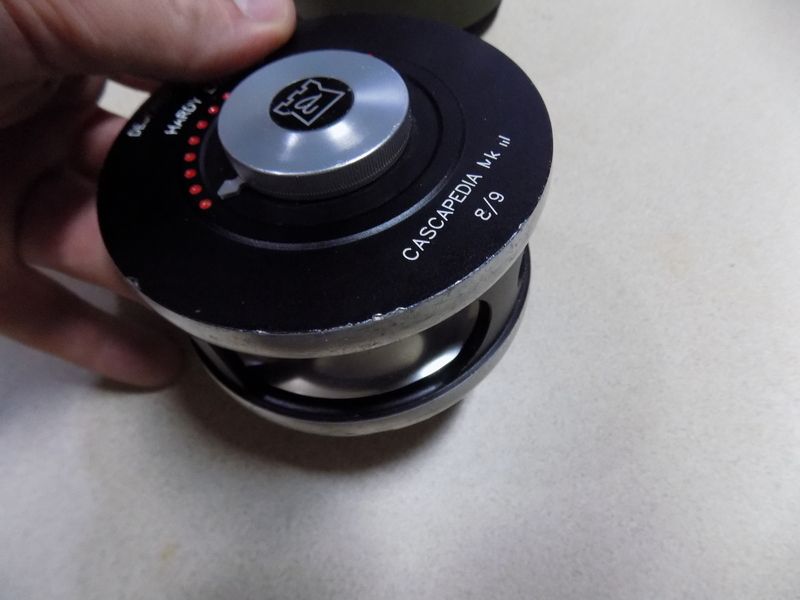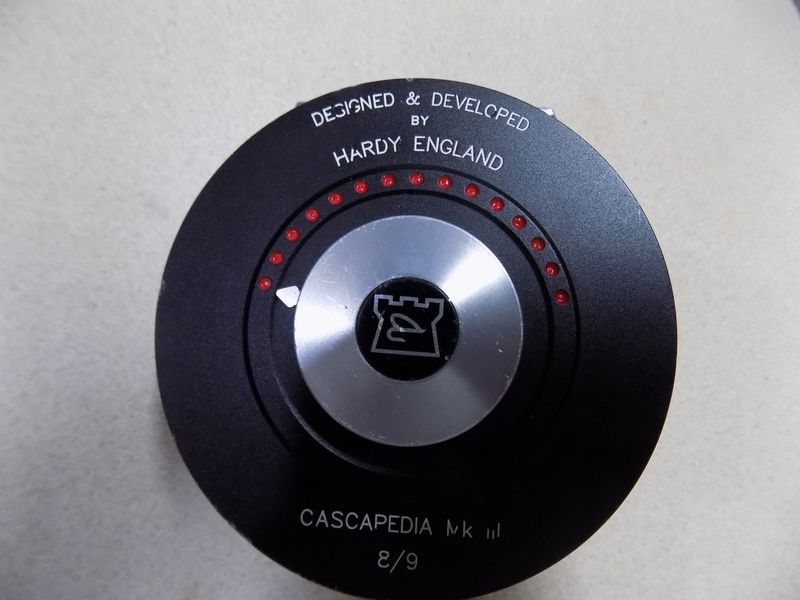 Message me with any questions. Thanks,
Aaron