Discussion Starter
•
#1
•
HARDY CASCAPEDIA (4 3/16" ) 4/0 Salmon Reel. Rare limited edition reel in New/Mint condition. I include "Mint" only because the reel was 1) taken out immediately after purchase and then stored; 2) taken out just to take photos for this sale. Otherwise the reel is "New", and never been lined.
Features and Highlights
* Early 2000s replica of the original Hardy Cascapedia made in the 1930s.
* Hardy manufactured only 500 individually Serial No. replicas with only around 150 earmarked for the US.
* Left hand wind (LHW) / Right hand wind (RHW) convertible.
* 12 Double taper (DT) fly line + 150 yds of 30lbs backing capacity (significantly more with gel spun).
* 1.7/1 ratio multiplier
* 7 position adjustable drag selector system.
* Adjustable check button for audible click or silent.
* Exquisite, polished, mirror like Ebonite side plates (please excuse the reflections in some photos).
* Drag selector, check button, and pillars constructed of German/nickel silver that is easily polished to a luster.
* Other components made of either/or brass nickel, bronze, stainless steel, and aluminum.
* Reel hand made by one of four (4) Hardy master reel makers.
* Comes with all original Hardy leather block case, classy white gloves, paperwork, and box.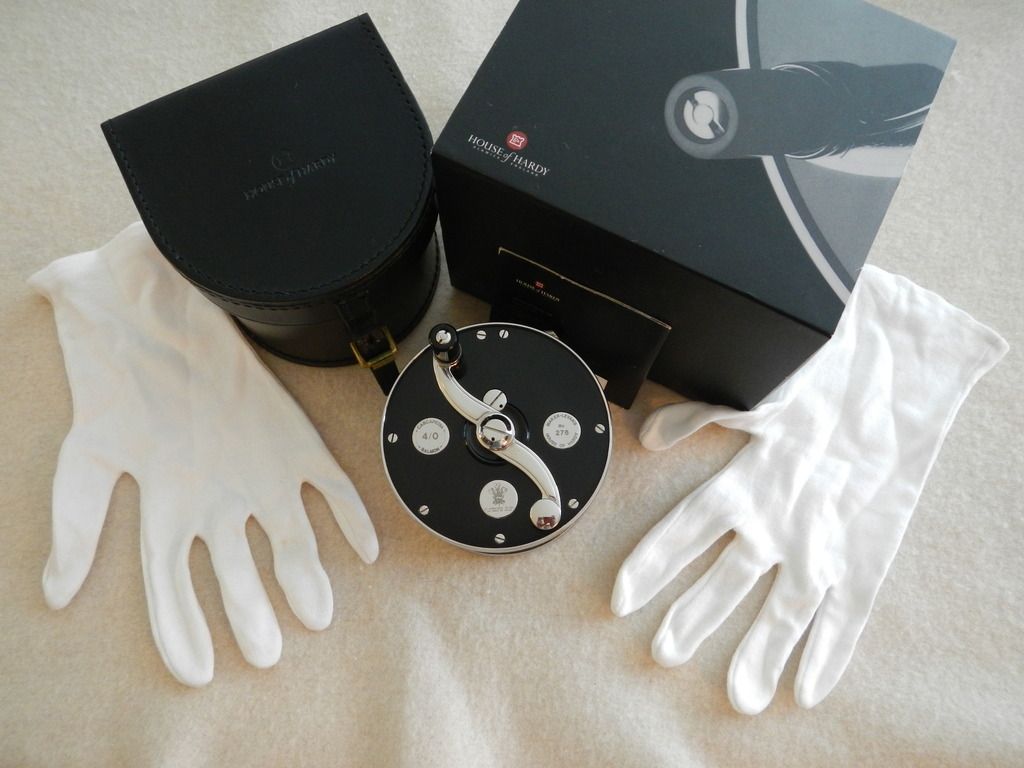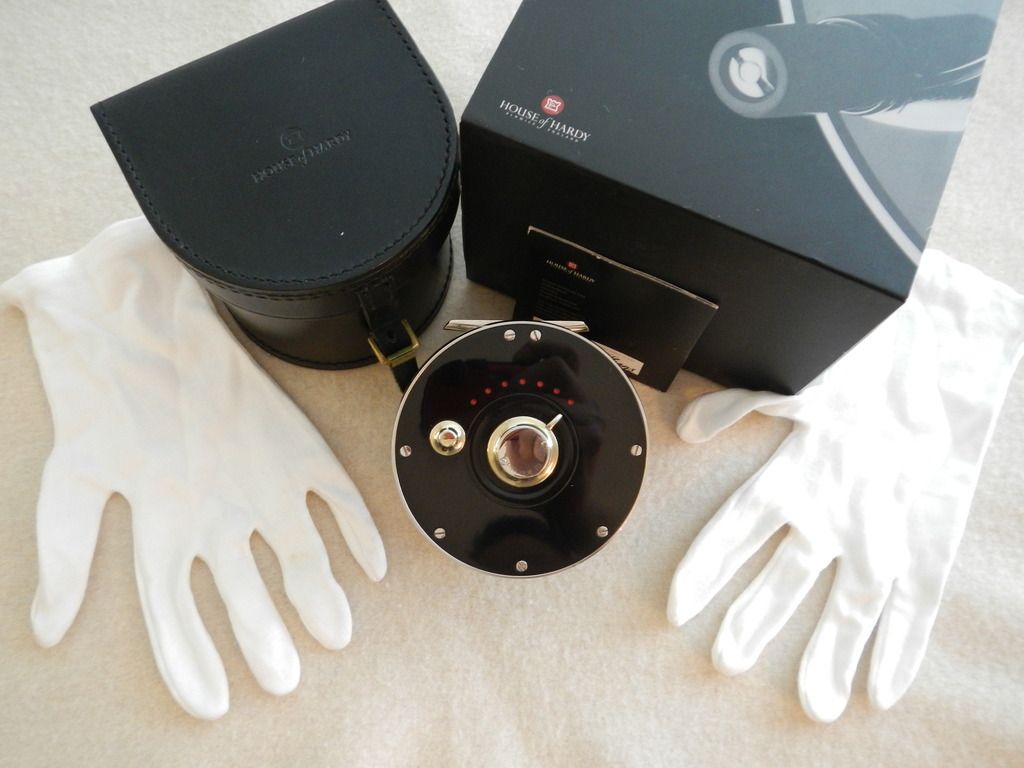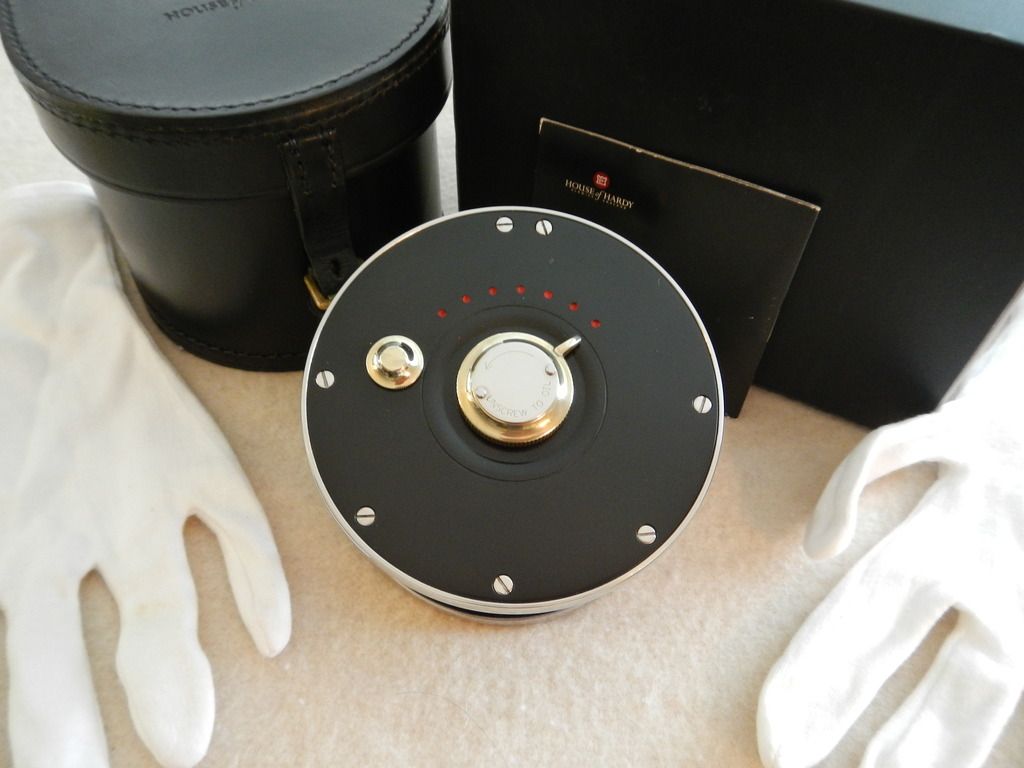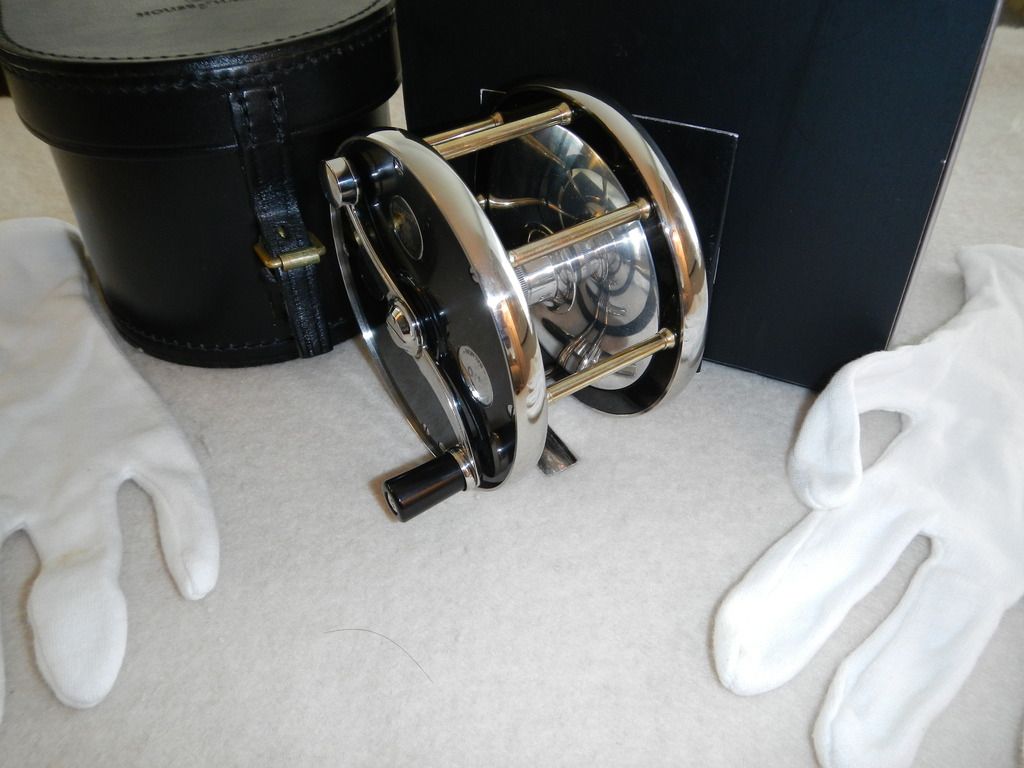 Price: $US 2095 + free shipping CONUS.
I am traveling starting next Wednesday (6/29). Thus if there is any interest, I will consider reasonable offers to get something done prior to my departure.
Thank you.