Discussion Starter
·
#1
·
I guess this is my first finished full dress. Thanks for the inspiration Eunan! No recipe, just copying Eunan's photo. Tied for fishing.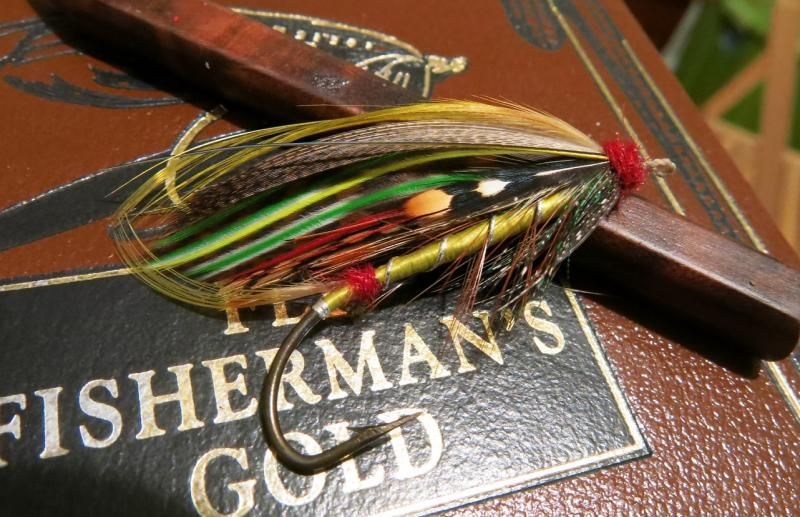 Thanks for the hook Josh (what is it?) I burned it, straightened it, and trimmed to size. It was an old down eye. Thanks for the mallard too.
I liked it better without the topping, just the mallard, but wanted to finish it all the way. Lots of subs, seal instead of wool, no green hackles so choose a red one and added green in the throat. Wing is all goose and turkey secondaries. crow sub over tail is golden pheasant.
Fun Christmas colored fly
Happy Holidays