Need to make room for some new gear!
Sage txl 363-3 (6'3" 3 piece 3 weight) with warranty card. Only weighs 1 11/16 ounces. Very cool small stream stick. Some scratches on the tube and very minor oxidation on the reel seat. Otherwise in minty shape.
$325
Abel super 10 large arbor spool. Gloss black, NIB with warranty card.
SOLD
JW Youngs Condex 4" spey reel. Great old reel, tight with a strong click.
SOLD
Simms Headwaters Tackle Wallet. Comes with 5 removable pages. Great place to put all your shooting heads.
SOLD
Lines:
Airflo WF6F multi-tip. Used but not abused. Comes with 4 tips and wallet (clear intermediate tip has slight yellow staining). No box.
$50
Rio Outbound Coldwater WF6I/S8. NIB.
SOLD
Rio Outbound Short Coldwater WF8F. Used once. Can't find the box.
SOLD
Dragonfly WF8F/S Sinktip. NIB.
$20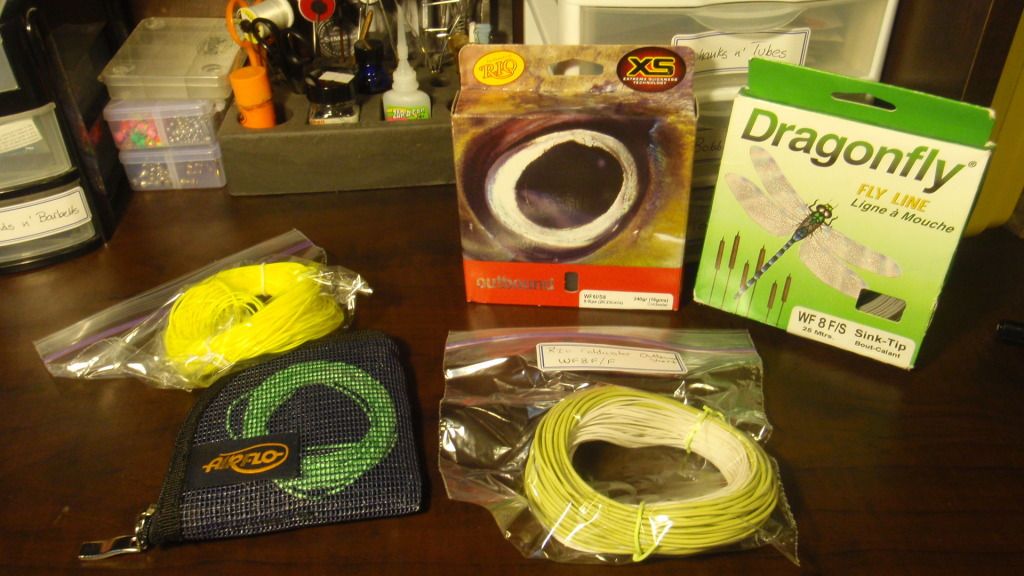 EMT preferred. Located in Saskatoon.
Cheers