Hello friends, as I clean out the closet, I'm down-sizing too.
I found these fly boxes filled with flies from my indicator days.
Lots of bugs and small softhackles for swinging over finicky steelhead, Hex nymphs, scuds, wooly worms, Bright Spot nymphs, Wooly Buggers, Smurfs, Montana nymphs, Wiggle Hex's, softhackles, etc...
Way too many flies to count !!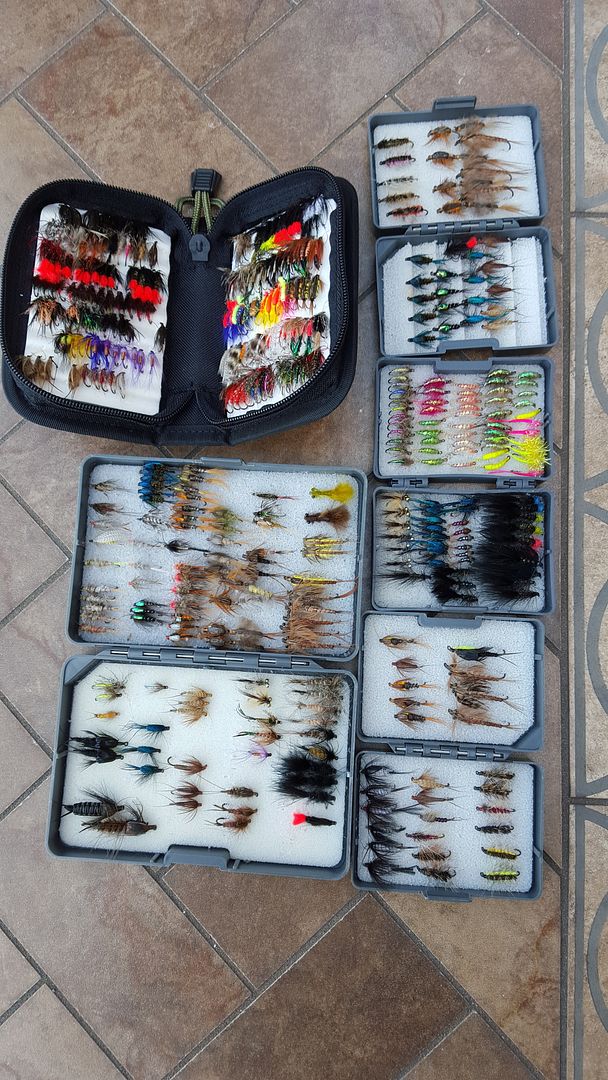 Boxes are:
1 - SA medium - flat/flat
3 - SA small (2 flat/flat, 1 flat/ripple)
1 - Fishpond zippered canvas - flat/ripple
I would like to sell everything as a package
SOLD
Thanks for looking !!
Mike