Discussion Starter
·
#1
·
...To post some work! Sorry for the hiatus. I've been fooled by the ease of posting photos on social media sites and have strayed from my friends here on Speypages. Steelhead23 encouraged this post. I've been mostly tying stuff for Fly Fishing Collaborative and a few for friends. By the way, thank you Speypages tyers for your flies and on-going support for FFC. Those guys just finished a self-sustaining fish-farm for the children in Belize. Their next goal is another build in the Philippines this Summer. So your donated flies have gone a long ways to fight social injustice.
So here we go, a brace of flees done the old way: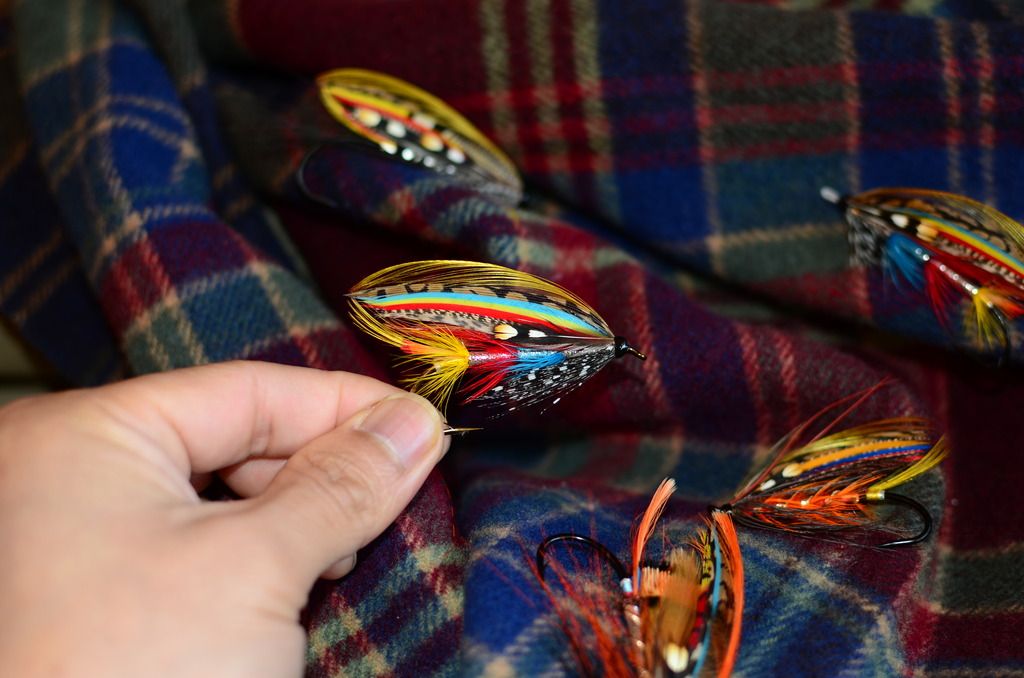 the Smith
the Smith tied for the winter dryline sink for a good buddy (You can see how much it weighs on that scale)
a "modern" Spey flee, the Delfur Fancy (this one was for my personal wallet)
the Black Boy, tied again for the "deep" winter dryline sink (this got me a fish on the Sol Duc but it threw the long shank after a few headshakes on the dangle)
I freestyled some feathers from Bill McMillan and Tony Torrence onto this heavy iron. I was planning to add some sides of peacock swords but forgot to...A friend seemed to like the look so I sent the "Disappointment" across the border.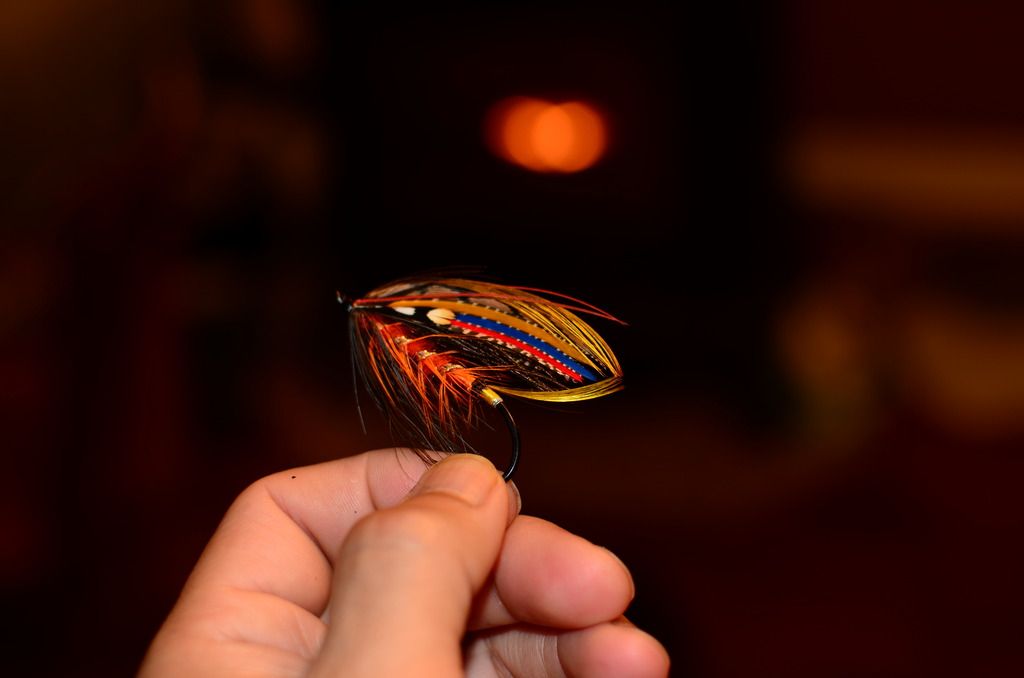 This Robbie was gifted to a Robbie fan on the right coast
the following flies went to FFC: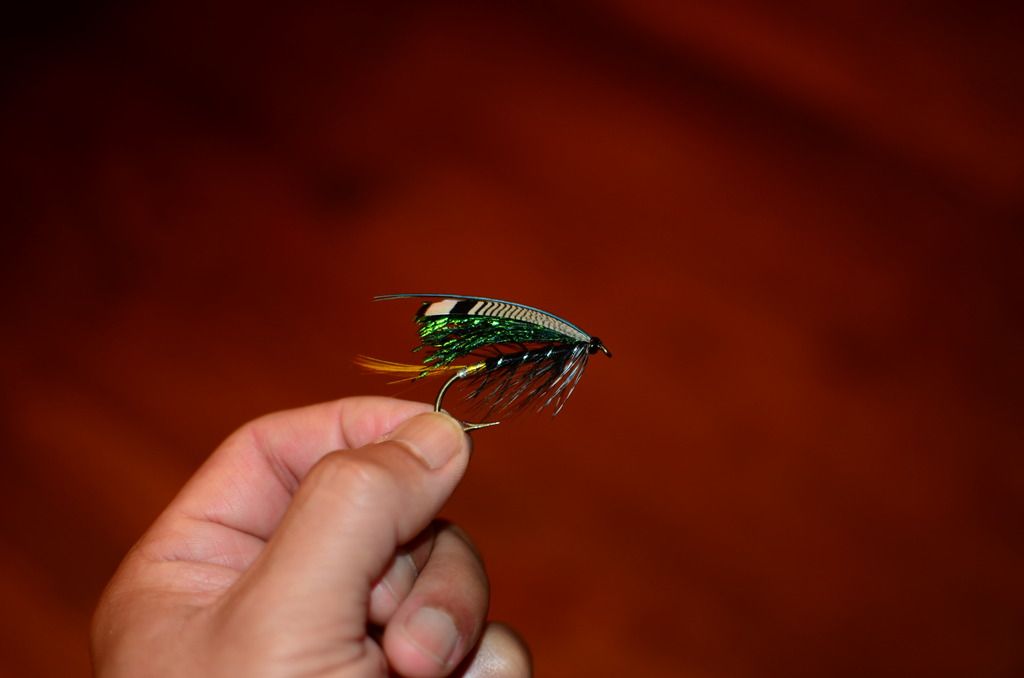 the Hargeaves seems like a flashy good flee for summer fishing.
I was at the FFC booth during the Albany flytying shindig, when Aaron Ostoj kept my seat warm while my wife and I took a tour around. Aaron amazingly dug through my mess and started the tail on a fly before you can say "Kelson-was-an-imposter":devil:. I thought a "collaborative" fly would be terrific; so I finished the body and veilings and asked some folks for their wing materials suggestions on social media. Here's what the Collaborative effort came up with:
continued...