Discussion Starter
·
#1
·
This forum has been off-the-hook (hope I used that term proper) for the last month. Tyers just pushing the envelope with their creativity and feather manipulation. Pretty cool.
I went back to tying up an old nemesis. The Blue Charm is a lovely fly but is a pattern that I seem to always goof on. This attempt was no different. I so wanted it to look nice as it was to be a gift but I just kept grimacing at it til my daughter "photobombed" the fly....then I laughed. Hey, it's a pattern to be fished, might as well enjoy its imperfections.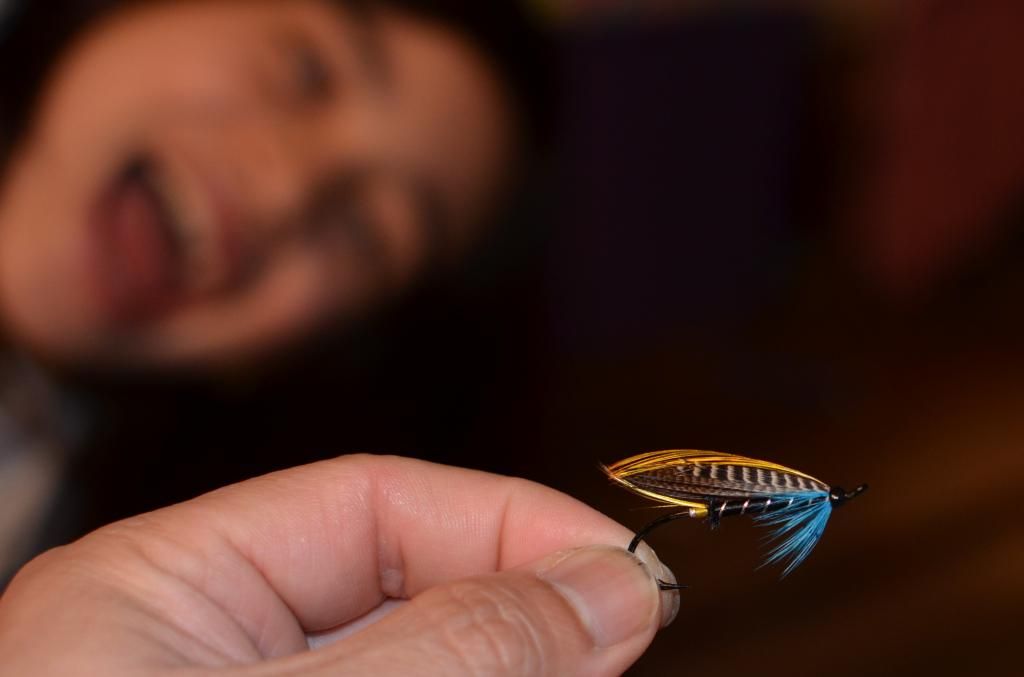 Started working on Kelson's Benchill for the Fly Fishing Collaborative wallet: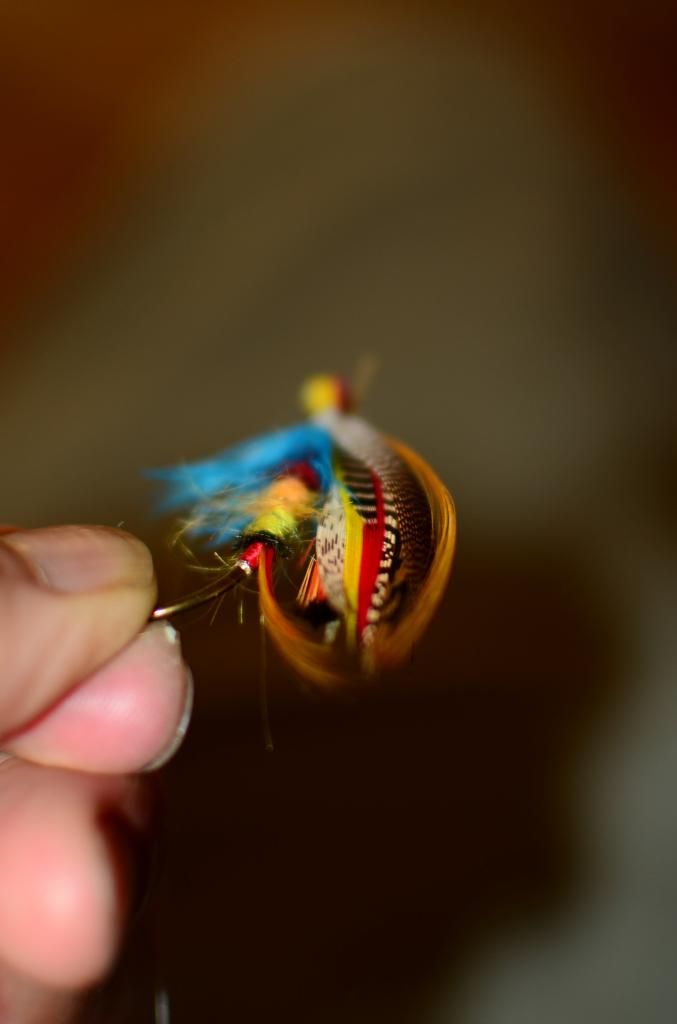 That above Benchill has actual feathers from Bill McMillan's tying room given to him by Billy Chinn, so it's got "that" going for it if one geeks out over that stuff.
Last year, someone gifted me a few wonderful feathers to tie up a Floodtide. I finally got around to it but now have forgotten who sent it to me.
For this I am extremely embarassed. So please remind me who showed me this kindness so that I can be properly grateful.
This pattern was tied on a Brent E custom iron and I started it during family game night.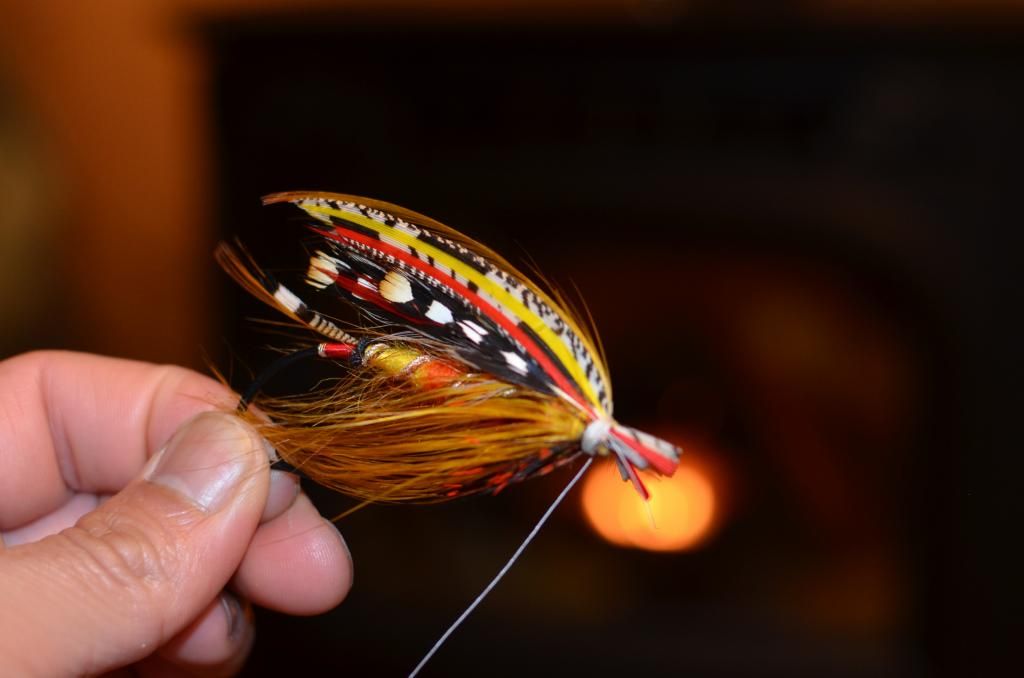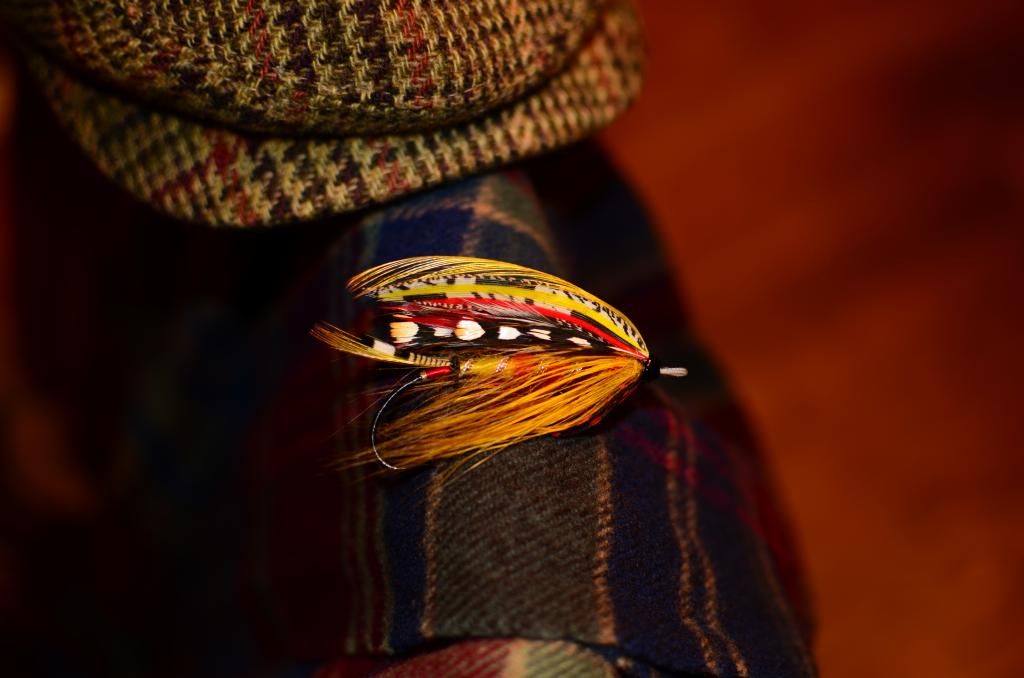 Personally, the Floodtide is a very difficult fly to tie in hand. There were moments that I thought "If I had a vise, this fly would already be done". I'm glad it's over and I hope whoever gets the fly in their Fly Fishing Collaborative wallet will fish it right into a steelhead's face so he has no choice but to chomp down on all its pretentiousness:saevilw:
Cheers,
Adrian