Discussion Starter
·
#1
·
Hi all,
This is my first time posting anything I've ever tied for others to see... Been studying this section of Spey Pages for quite some time now; learned a ton and have been inspired by many of you talented tiers out there, many thanks to you all! Also got the Shewey book 'Steelhead Flies' at the beginning of the summer and could hardly put it down! Decided to take the plunge and buy a bunch of materials before field work this summer and the many long nights ahead.
My first trip ever to the Skeena this year was the motivation I needed to hit the vice. I started with some hairwings as I figured they'd be a little easier, then attempted a couple feather wings and hackle-tip styles as I became a little more comfortable. Still got plenty of work to do, but I'm super pumped to have started down this seemingly endless creative path! It appears to be a slippery slope... Please, any critiques, thoughts, suggestions, don't hold back!
Here are my three favourites after a hard week of fishing Skeena country:
The first is my take on a Skykomish Sunrise - The wing could be a little fuller as it swam kind of off to one side, but still did alright.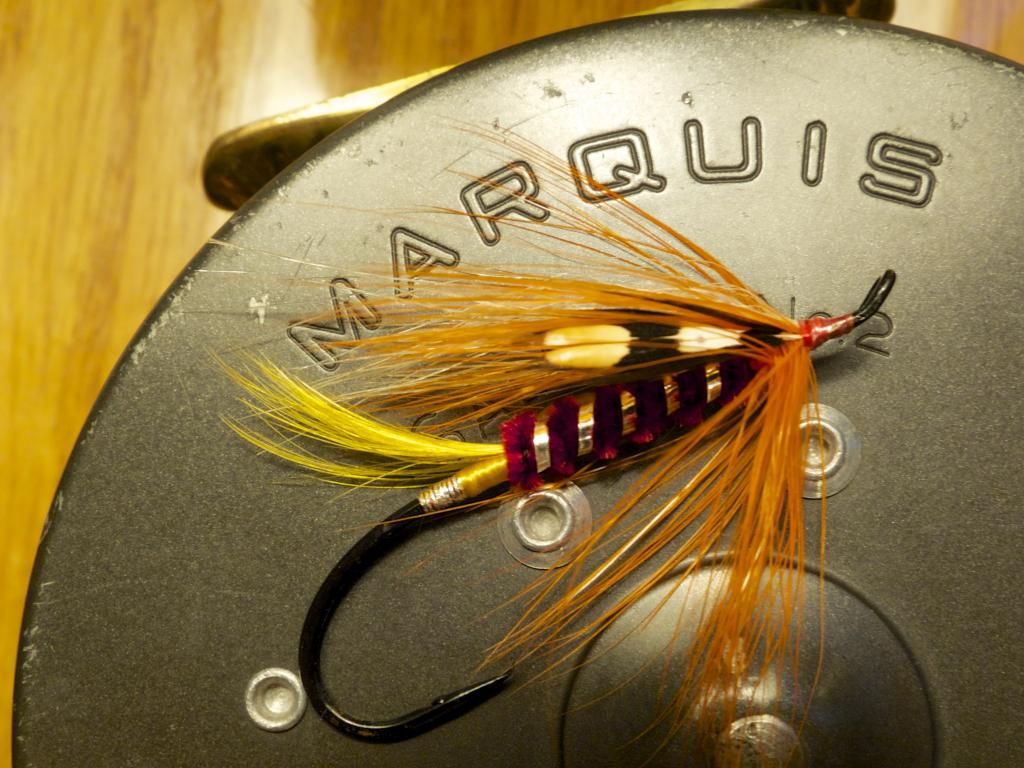 Black hackle tips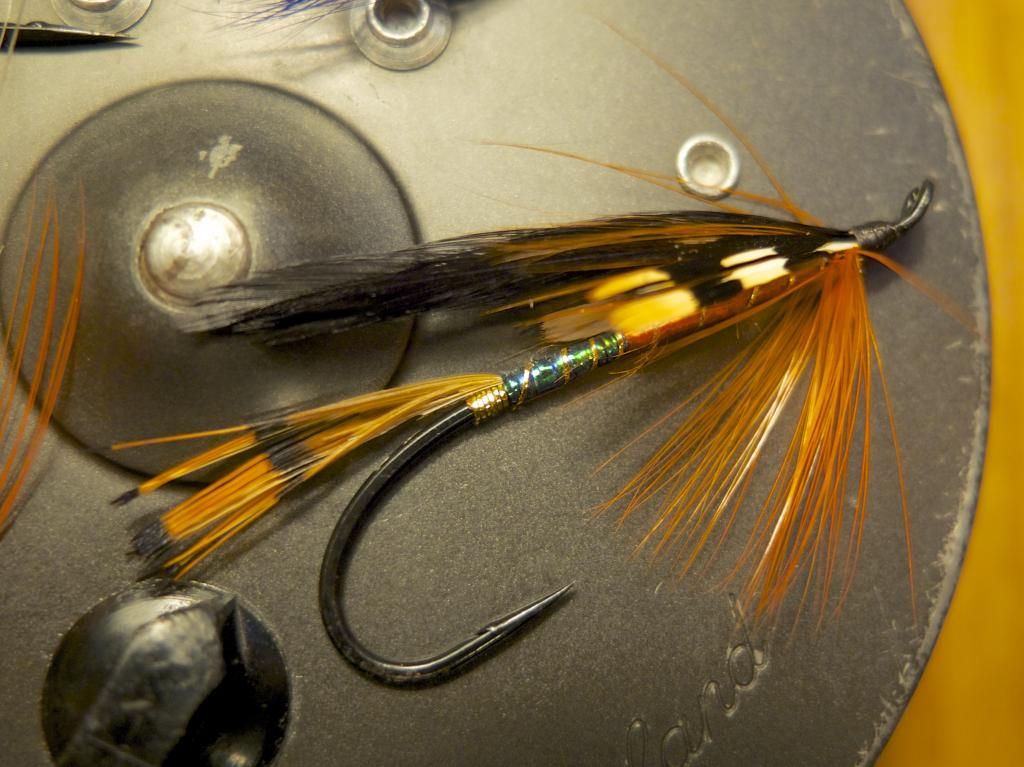 Blue dun bucktail - hooked a beauty on the Kispiox with this!
This one sinks fast - might be good for low and clear days in the winter
This little one hooked a little one on the Bulkley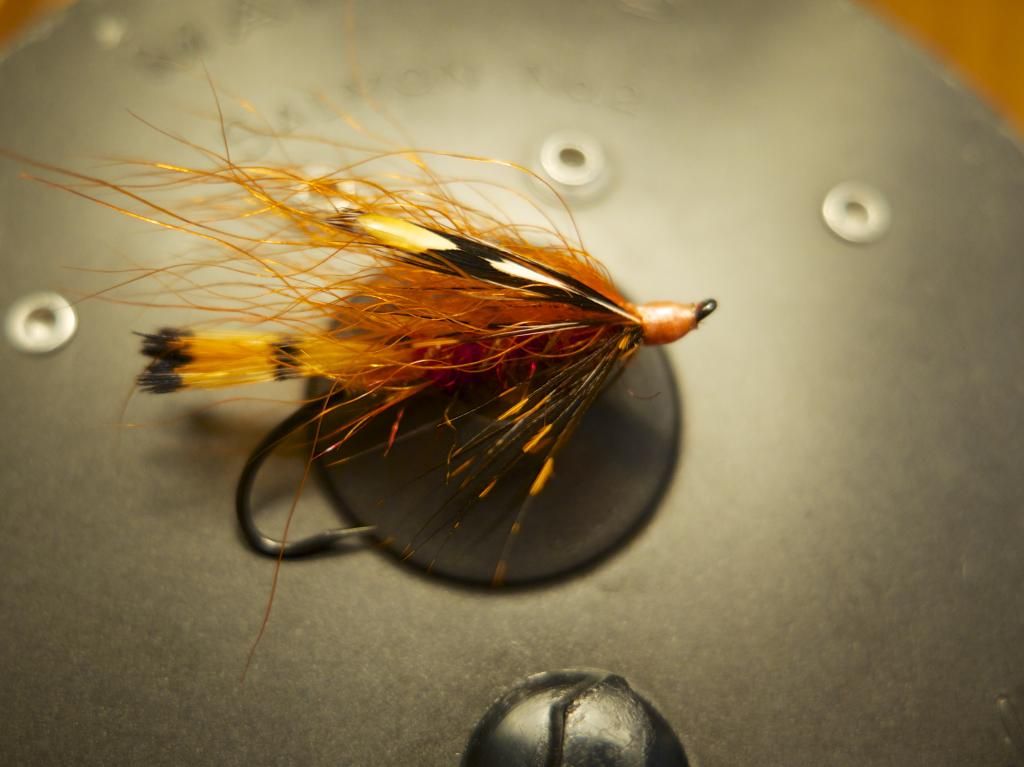 The bottom two are one size 8 and 10 hooks for low water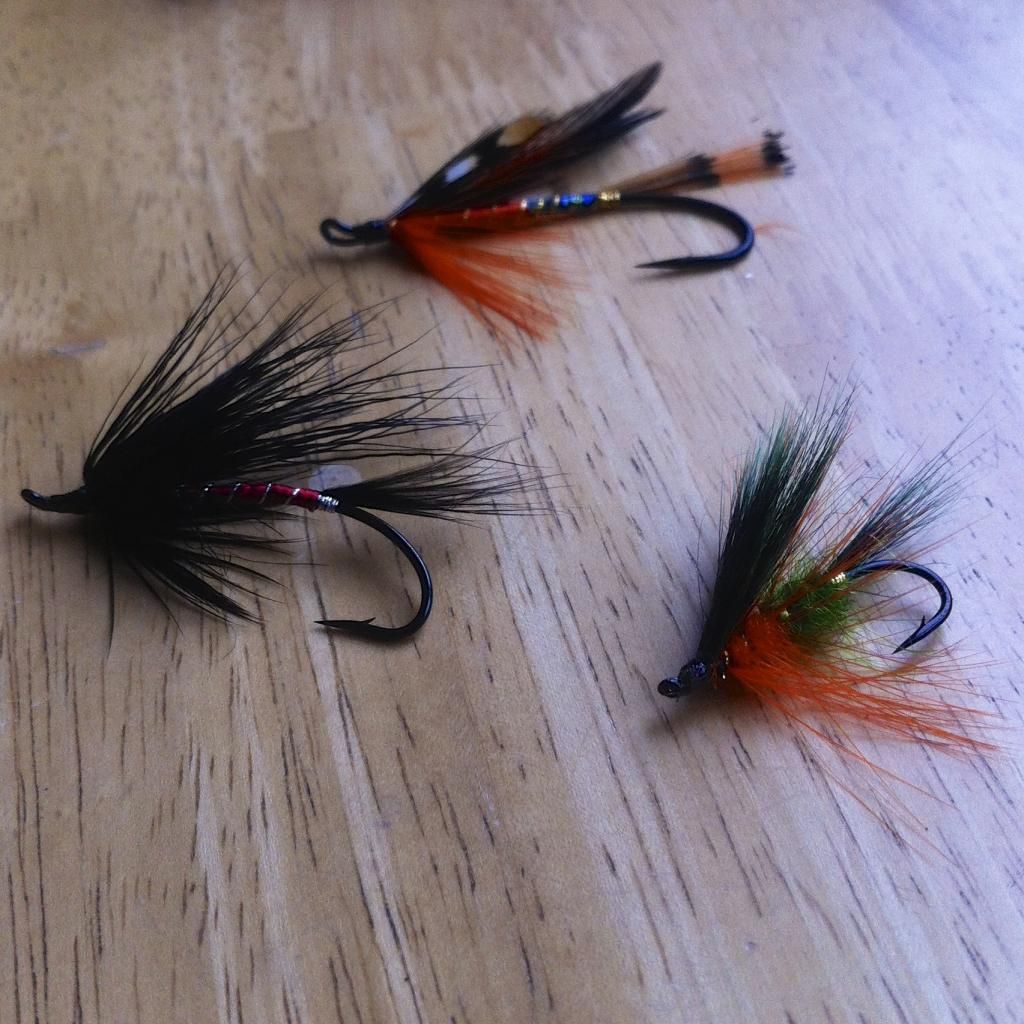 Lastly, my best attempt at mounting BM wings - which proved to be very difficult as I assumed it would be. The hackle is way too full as well; need to strip one side before attempting this again
That's pretty much all I've got for now. Sorry for the mega post, but figured it was better than a bunch of individual little ones... Will do my best to post again soon with new and improved stuff, but its back in the office shortly to start writing my thesis, and that'll require a bit of dedication which means time away from fishing and the vice
Cheers,
Collin