Hi
This fly is named after our new Grandson Faron.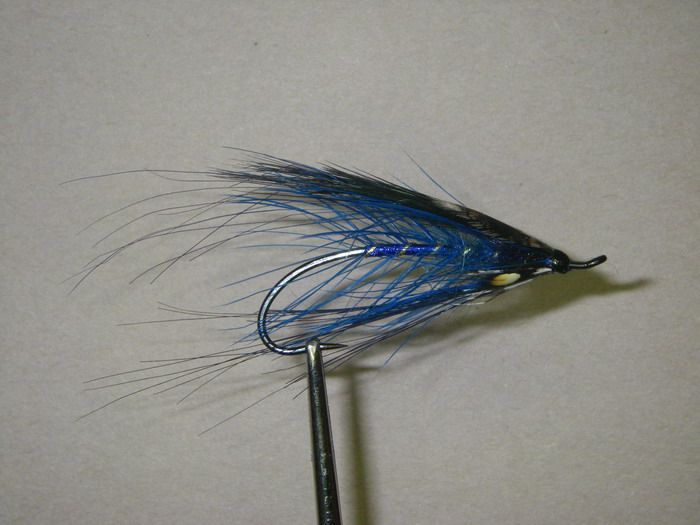 Hook- 1.5 AJ Heavy Wire
Rib- Gold Med Oval Tinsel
Body- Rear 1/3 Blue Holo Tinsel
Front 2/3 Light Blue, Med Blue, Black Seal
Body Hackle- UV Blue Schlappen
Hackle- Heron dyed blue
Throat- Mearns Quail and JC Eyes
Wing- 2 Black GP and 1 Mearns Quail Tied flat
Black and Blue are a killer combo for both winter and summer steelhead and you don't necessarily have to use a 3" Black and Blue Flashabou creation with trailing hook to do the job but that is up to the fisher. Thanks for looking!
Bryan