Hello friends
I just returned from my fall salar hunt , spent one glorious week with my Spey Brothers chasing salmo salar ... fish all day , tie all night :smokin:
One of my goals in 2014 was to re-store my faith in the hair-wing fly . This trip was a perfect opportunity to do so . So many timely classic hair-wings that are very popular with local anglers on the Margaree . But it wasn't a local favorite that re-stored my faith , it was a fly that was shown here by Marty .
Here is the actual fly that was used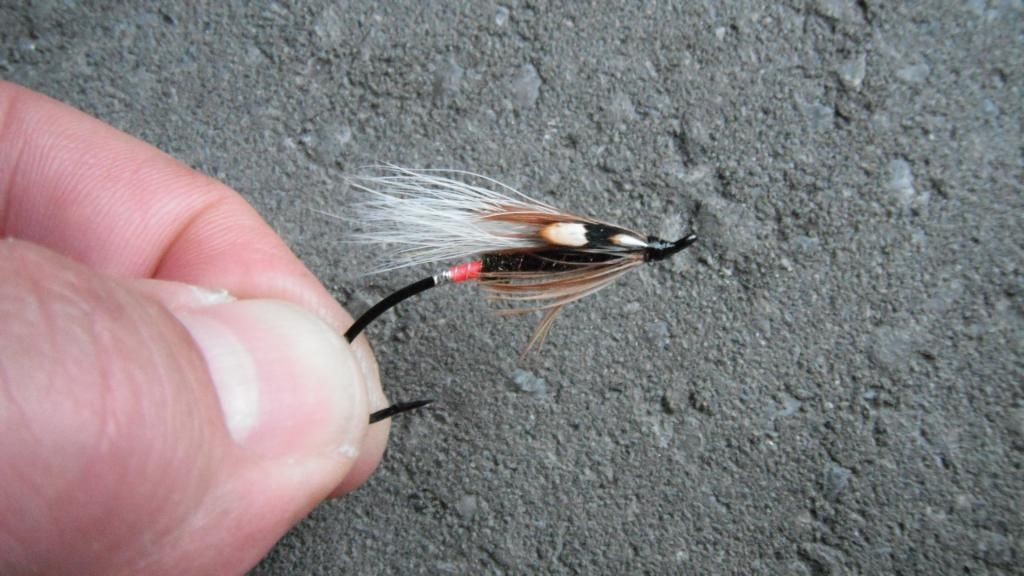 Here's the pattern:
Hook: Bartleet #2-#10 (#6 shown)
Tag: Silver tinsel and Flo. Flame single strand floss (I cross-rib all my tags with X-Fine silver wire - shown)
Body: 4 peacock herls twisted into a rope
Rib: Silver tinsel (I used silver twist on this one)
Under-Wing: 4-6 strands of Mirage Accent Flash (can use pearl Krystal flash)
Wing: White bucktail (can also use polar bear or arctic fox)
Collar: Brown hen
Cheeks: JC nails
Head: Black
I tie this with a tag of silver , flo. green and flo. flame like the Undertaker . Flo. green as a single colour would work or orange or red .
I always use an under-lay of silver tinsel under the floss , really makes it
POP !!
You will notice that I also add a X-Fine cross-rib to the floss tag . It really adds sparkle and protects the floss from the fish's teeth or from swinging the fly all day long .
A pet-peeve is having a floss tag shred and end up as a trailer .
These were the tools , the Burkie and Perfect are brother Jim's and the Meiser and Olson are mine .
This was the pool ... the Snag Pool . The photo was taken while working down from the Long Pool (my favorite water on the Margaree)
This was the result , a 14-16lb angry buck . Once hooked , it kind of stayed in place violently shaking his head . Then it ran towards me resulting in a frantic reeling in of line !! Still not knowing the size of fish , I wondered what took my fly .... then he jumped , straight up , head shaking and tail flailing !! Three things I remember .... the pull , the sound of the Olson screaming and my heart beat keeping rhythm with each click of the pawl :hihi: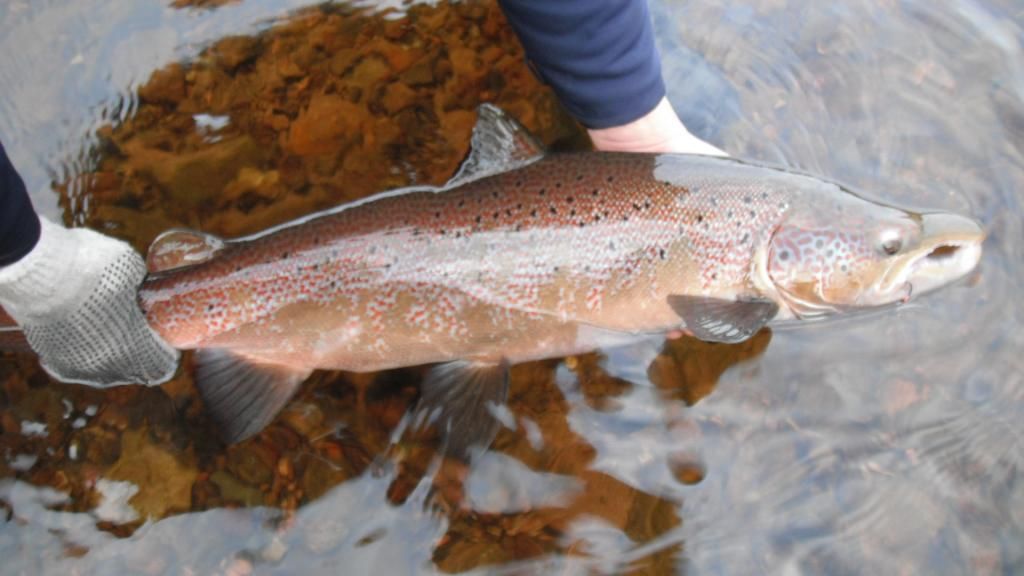 Check out the yap on this guy !!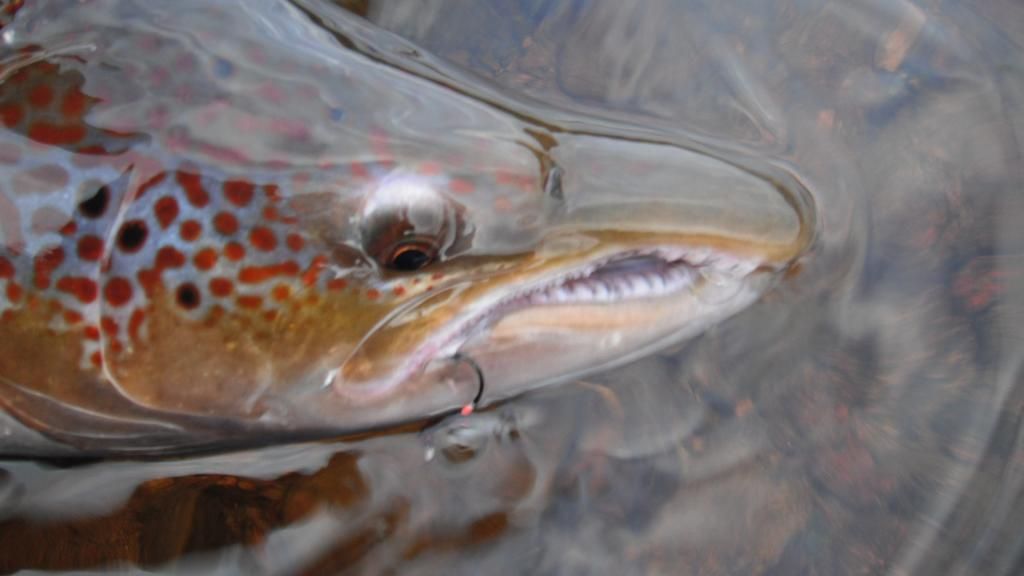 So a big thanks to Marty for showcasing the Undercoach !! It has re-stored my faith in the hair-wing fly
Mike