Discussion Starter
·
#1
·
Last year, my friend RyanAK made inquiries
here
on my behalf about locating a Wes Drain reel, and discovering possible relationships between Wes Drain, Robert P. Terrill (originator of the
Surgeon General
and other steelhead fly patterns) and Paul H. Young of Detroit, MI (mid-20th century bamboo rod maker). I own a Paul H. Young 9'0" "Bob Doerr" salmon/steelhead rod that was built for Robert P. Terrill and subsequently owned by Wes Drain. I recently acquired a Wes Drain reel with the intention of matching it to this rod.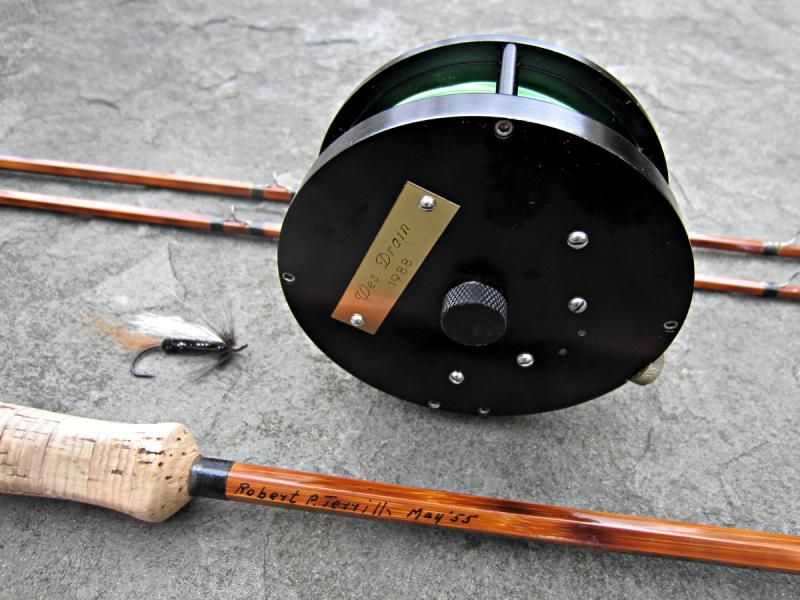 My interest in Wes Drain grew out of the research I have done for years on Paul H. Young (see my
Paul H. Young Database
, the largest publicly-available source of information on this rod builder) and more recently on Robert P. Terrill, Ph.D. graduate from Stanford University, economist, and holder of various US State Dept. posts at the end of World War II through the Eisenhower administration, who retired to Oregon to pursue steelhead. Terrill owned at least four Paul H. Young bamboo rods, of which I currently own and fish two, including the "Bob Doerr" (named after the Hall of Fame second baseman for the Boston Red Sox, and Rogue River steelhead angler. The flies in the photo below are a
Baron
and a
Green Highlander
tied by Bill Costello).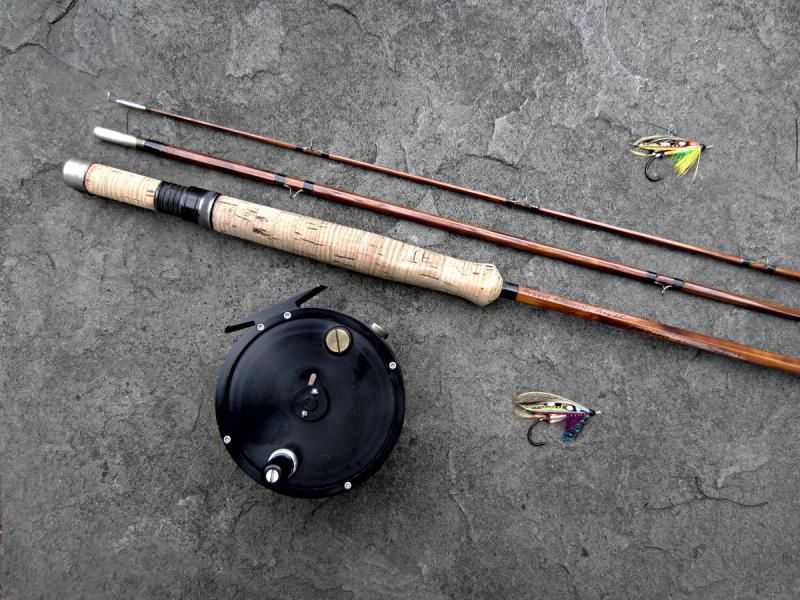 I always try to research as much as possible the previous owners of my Young rods. In the case of Terrill's "Bob Doerr" rod that was later owned by Drain, it seemed most appropriate to try to find a Drain reel (the fly shown in the photo below is a
Skunkade
tied by Alec Jackson.
I seek any information folks can share about the Drain reel, generally acknowledged to be scarce, but estimates of the total number produced vary from three to thirty. For example, did Drain build them in a machine shop at Boeing, as I have heard? Are documented examples of his flies, such as
Drain's 20
, or flies tied by Terrill, in any public or private collections? Are there any letters, correspondence, photos or other documents linking Drain and Terrill, or linking either of them to Paul Young? I would be grateful for any information that helps me better research and understand the legacy and accomplishments of steelheaders Wes Drain and Robert P. Terrill. Many thanks for PMs or replies here.
Here are some additional photographs of this 4"-diameter steelhead reel built by Wes Drain. It is a strong but smooth-running click-drag reel (note the forty teeth in the gear; a Hardy St. John has only twenty-five):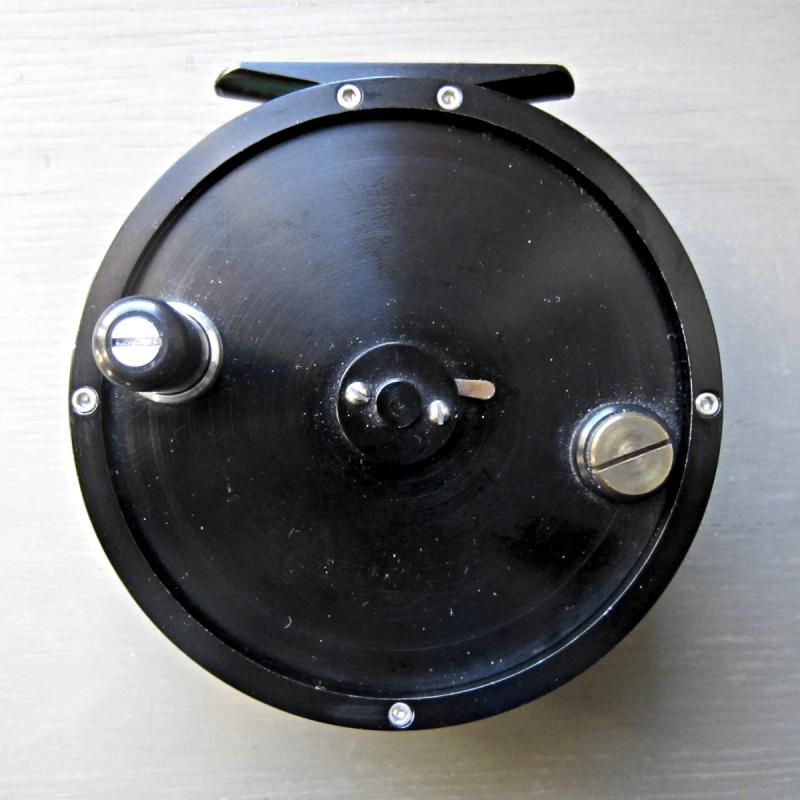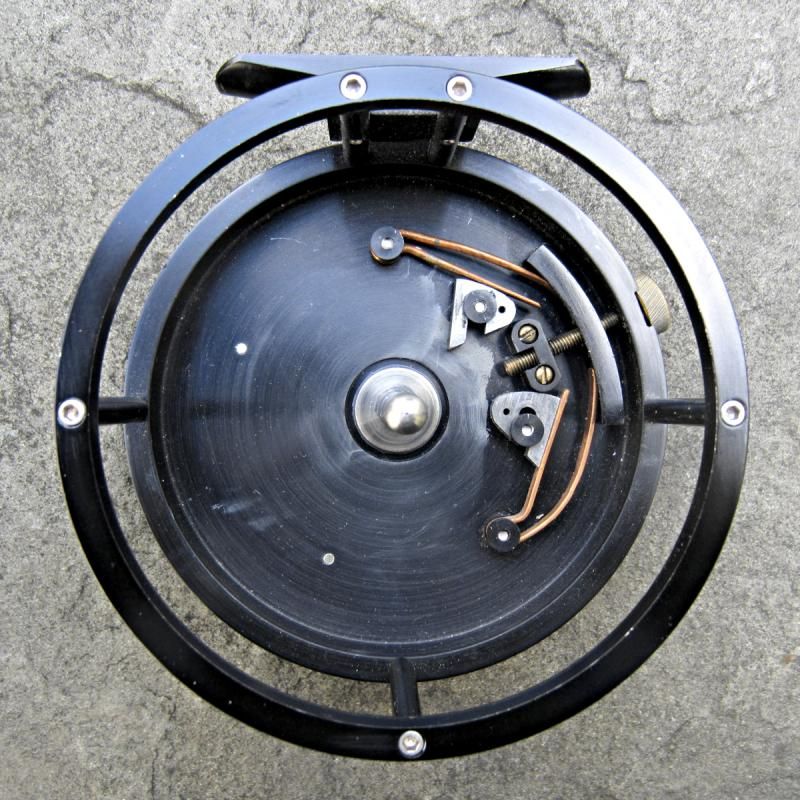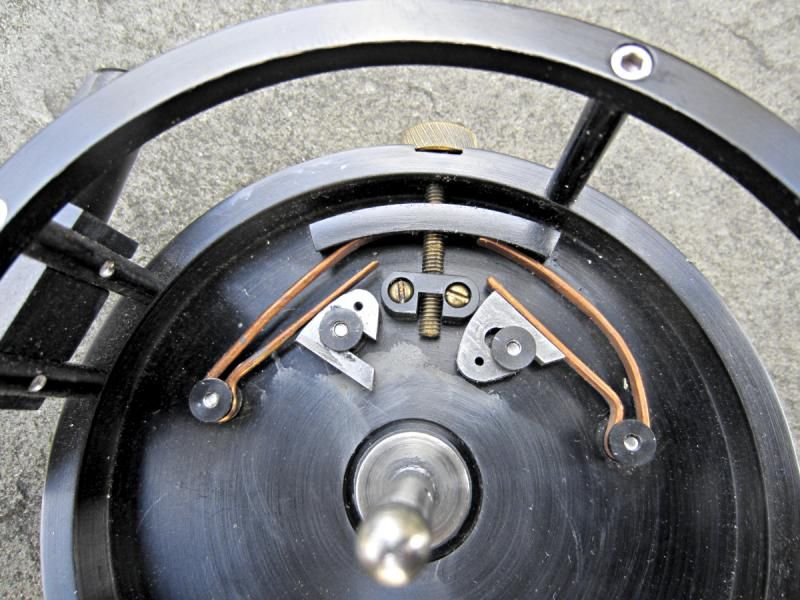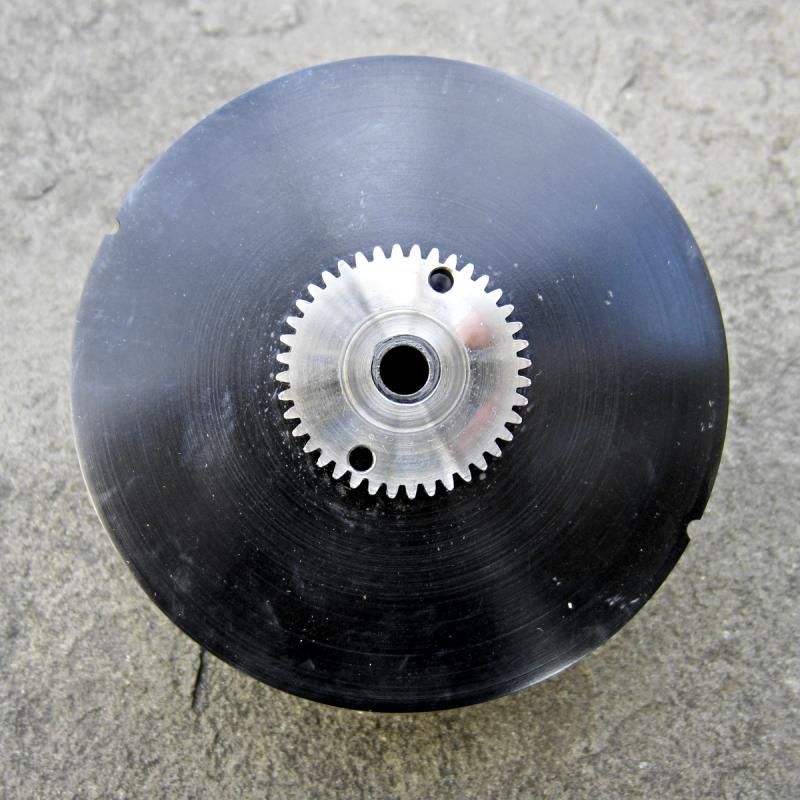 Please visit my
Paul H. Young Database
pages!