Discussion Starter
·
#1
·
A Dee style for the "D"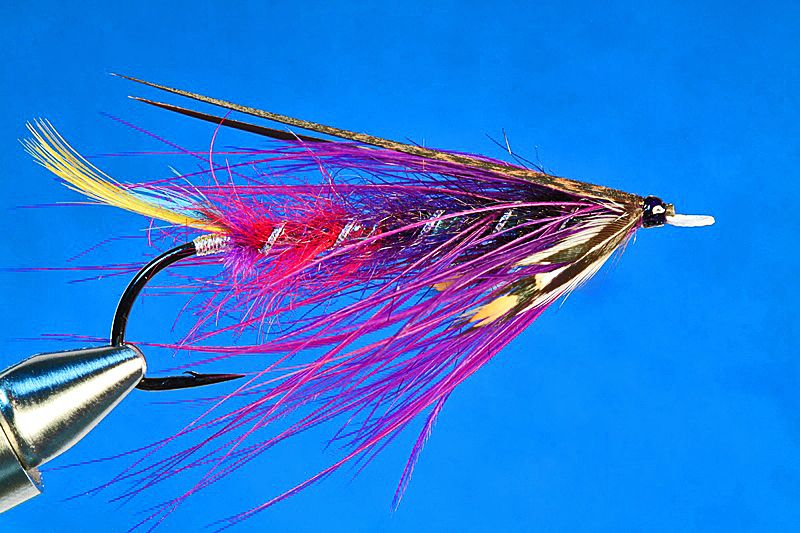 Hook: Daiichi 2141 with the eye of the hook straighten
Eye: 20 pound Dacron
Tag: Silver oval tinsel
Tail: GP crest topped with King Fisher
Butt: Purple Ostrich
Body: Dark pink, purple and black dubbing
Rib: Pearl Mylar with silver oval
Hackle: Purple blue ear pheasant
Collar: Purple
Wing: Turkey
Checks: JC
Attach the Dacron for the eye and wrap the thread to the rear of the hook trapping the Dacron as you go. Secure in a length of tinsel and continue wrapping locking the tinsel in as you go. Wrap the tinsel forward to create the tag.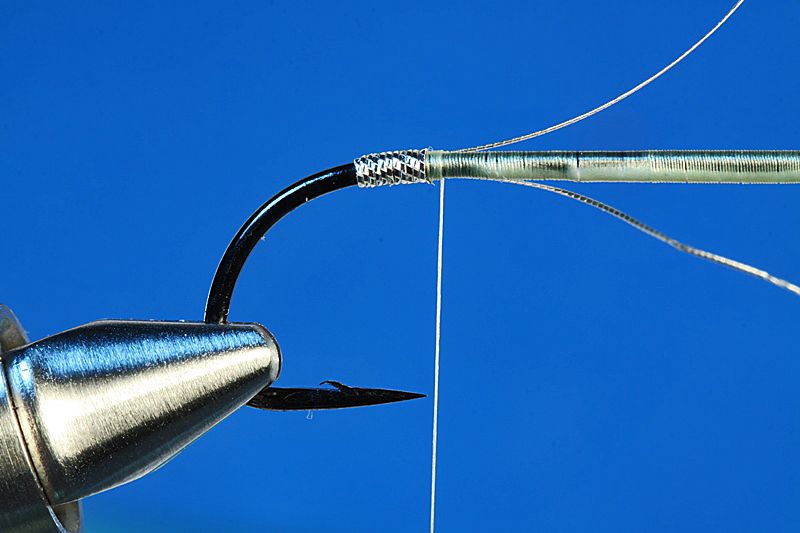 Secure in a crest feather for the tail and top with small blue feather. Secure in the Ostrich and wrap to form the butt.
Secure in a length of oval tinsel, followed by pearl Mylar. Build a dubbing loop with the tying thread. Load the dubbing and give it a spin.
Dub the first third of the body and secure. Build a second dubbing loop, advance the tying thread to the mid joint. Secure in the body hackle at the mid joint and advance the tying thread to the eye.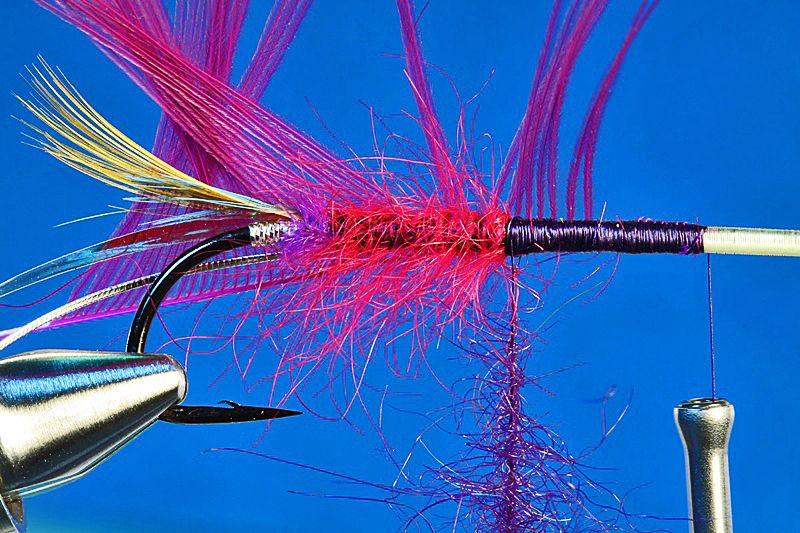 Load the dubbing loop and give it a spin. Dub the remaining two sections of the body. Bring the Mylar tinsel forward making 5 open wraps. The silver oval tinsel follows the Mylar on the rearward edge. Bring the hackle forward and secure.
Secure in a hackle and wrap as a collar
Set the wing making sure the two strips of turkey do not overlap
Add some cheeks of Jungle Cock, build up a small head, and whip finish. A little cement and this one is ready for the swing.