Discussion Starter
•
#1
•
Hello,
I have 54 bags of assorted feathers for fly tying for sale. A list of what's all included as well as a set of photos appears below. These are from Orvis, Dan Baileys and other vendors - none are 'home-made'.
The vast majority have never been opened. Others have been used a bit perhaps.
Price $45 for all 54 packets plus $4 postage to the lower 48. PayPal only please an I'll pay their fees.
PM if interested.
Richard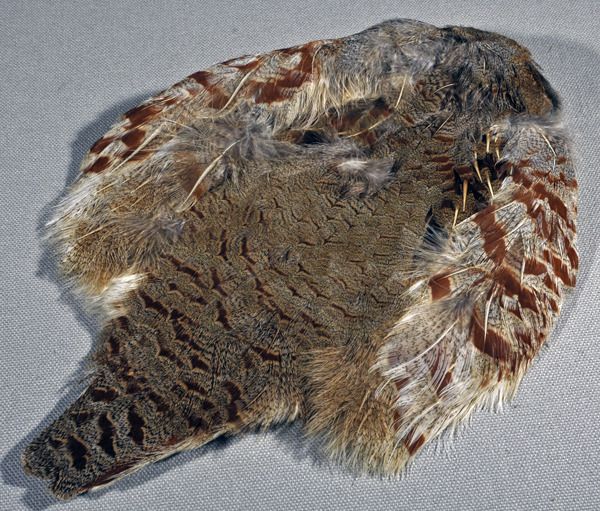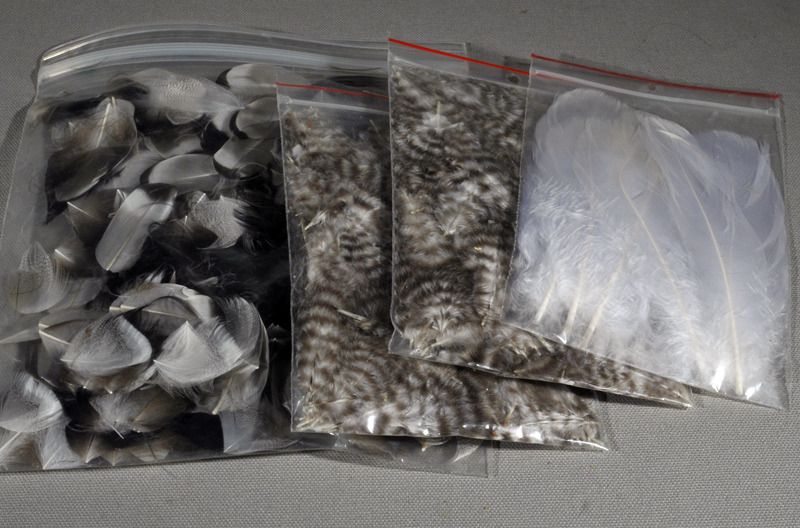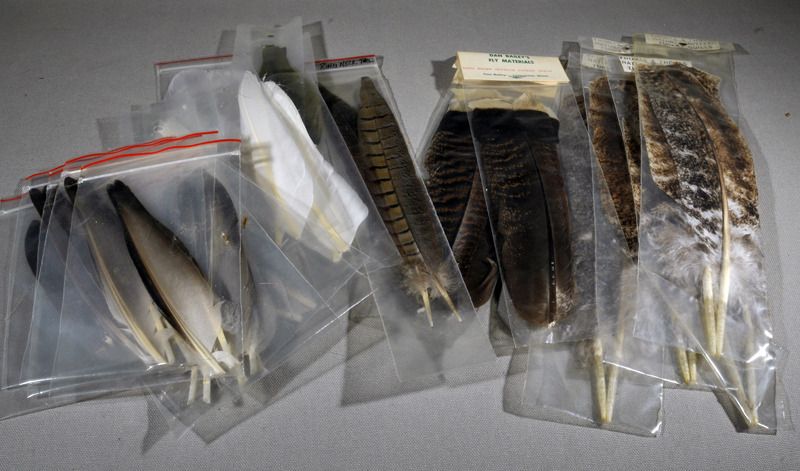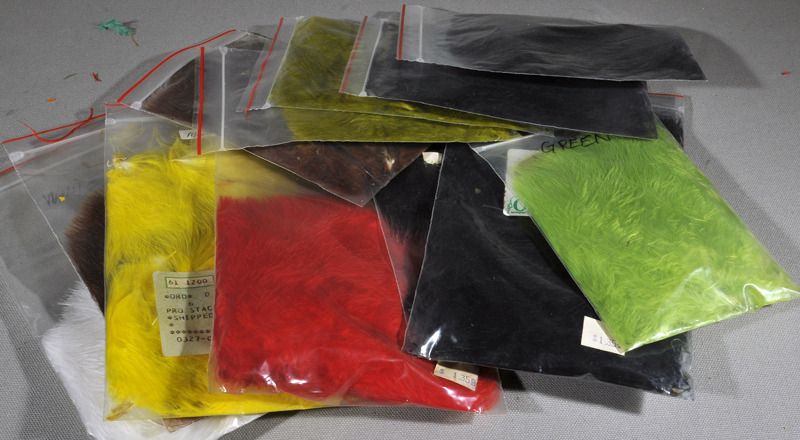 54 Packages of Feathers: Partridge, Wood Duck, Ostrich etc
1 Full Partridge Skin
12 Bags of Maribou, various colors
2 Bags grizzly hen feathers
3 Bags mallard flank feathers
2 Bags Ringneck rump feathers
1 Bag Wood duck feathers
2 Bag Mallard feathers dyed Wood Duck
1 Bag Grouse
1 Bag natural Mallard
1 Bag white Ostrich mini plumes
1 Bag Ostrich gray
1 Bag Ostrich tan
1 Bag unknown
9 Bags Mallard wing feathers paired
2 Bags duck wing feathers paired dyed olive
5 Bags duck wing feathers paired white
4 Bags Mottled Turkey quills paired
2 bags Long Brown Mottled Turkey tail feathers
1 Bag Ringneck Tail feathers paired
1 Bag white feathers unknown 6 each
1 Bag large Ostrich quills, 5 each, dyed various colors