I have 3 of these vintage Hardy rods. Three because I liked the original so much I thought I should have a back up............
I fish a 1981 and keep a 1983 as backup, the one I offer is the 1987 issue. These rods weigh 14 ounces and have full length corks 15 1/2" front 5" butt.
They are a 3 piece rod with spigot ferrules and are rated #9 lines (that's a 30 yr. old UK rating) 750 to 800 grains is more like it.
The rod is in unused condition with Hardy velour rod sock and an after market tube. These rods did not have tubes with.
Price > delivered to USA addresses = $175.00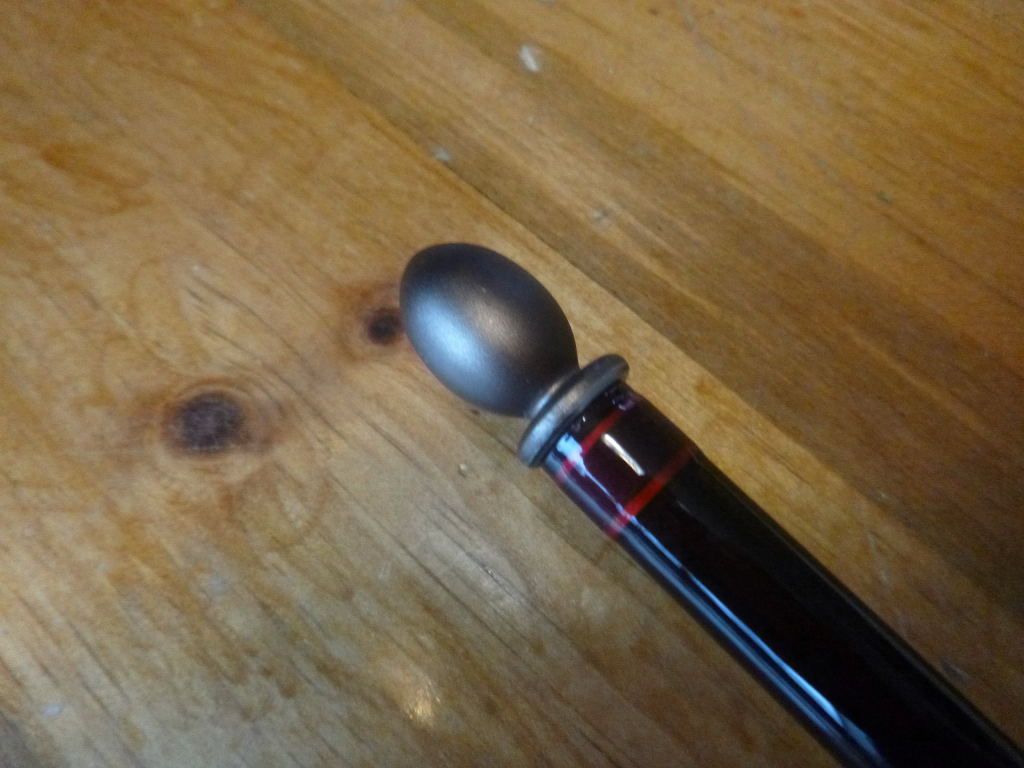 Other than the stripping guides the rods are fitted with standing bridge guides as shown below.
I have never used this one, the corks are beautiful and clean, no scuffs on the reel seat hardware.
At some point someone placed their name on the rod sock, I suspect this rod was bought for use on a trip that never took place. The rods will hurl the mid Spey lines out to 90 - 100 feet and you can push large flies with the 9/10 lines.
Good rods for Kings - Coho or Steelhead I use mine even for trout when I fish those big fat bunny fur Sculpins with the Sculpin Helmet heads. These rods will throw a load like that.
Ard