Registered User
Join Date: Dec 2011
Location: Salmon River, Idaho
Posts: 169
Marty's Retirement Gift (Green Flatlander)
---
Here's a take on Marty's Green Flatlander for his retirement gift. I've had the pleasure of getting to know Marty over the past couple of years and I can say he's made a lasting impression on my friends and I. Without his SBS I wouldn't be tying these style flies or even had attempted one. So thanks Marty and I hope to share some more runs with you in the future. Hope you all enjoy and thanks for taking a gander!
Jeffrey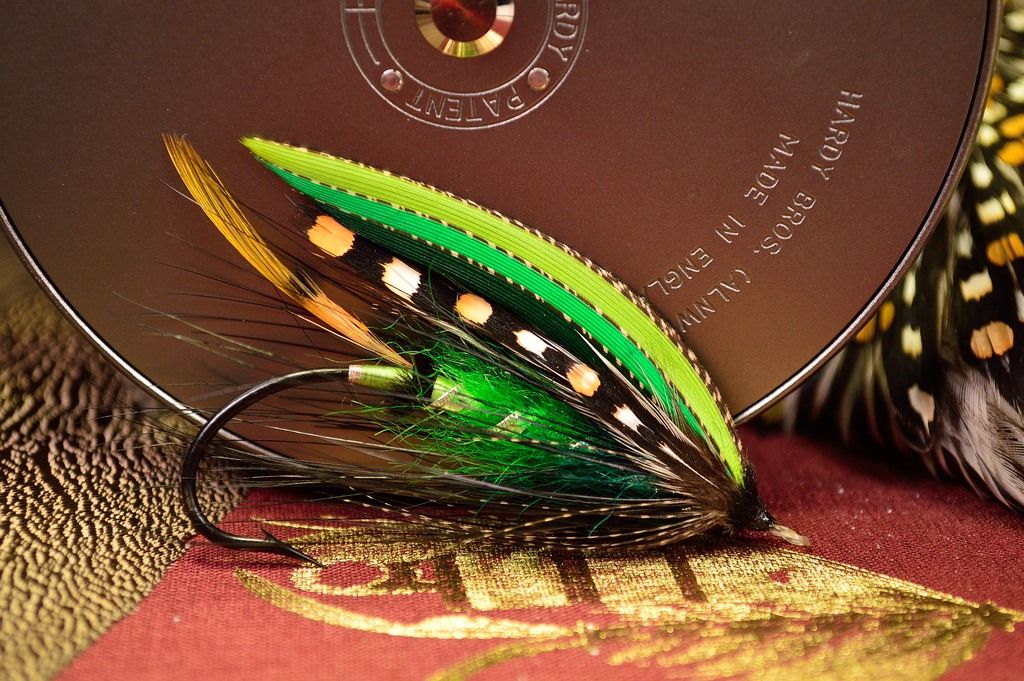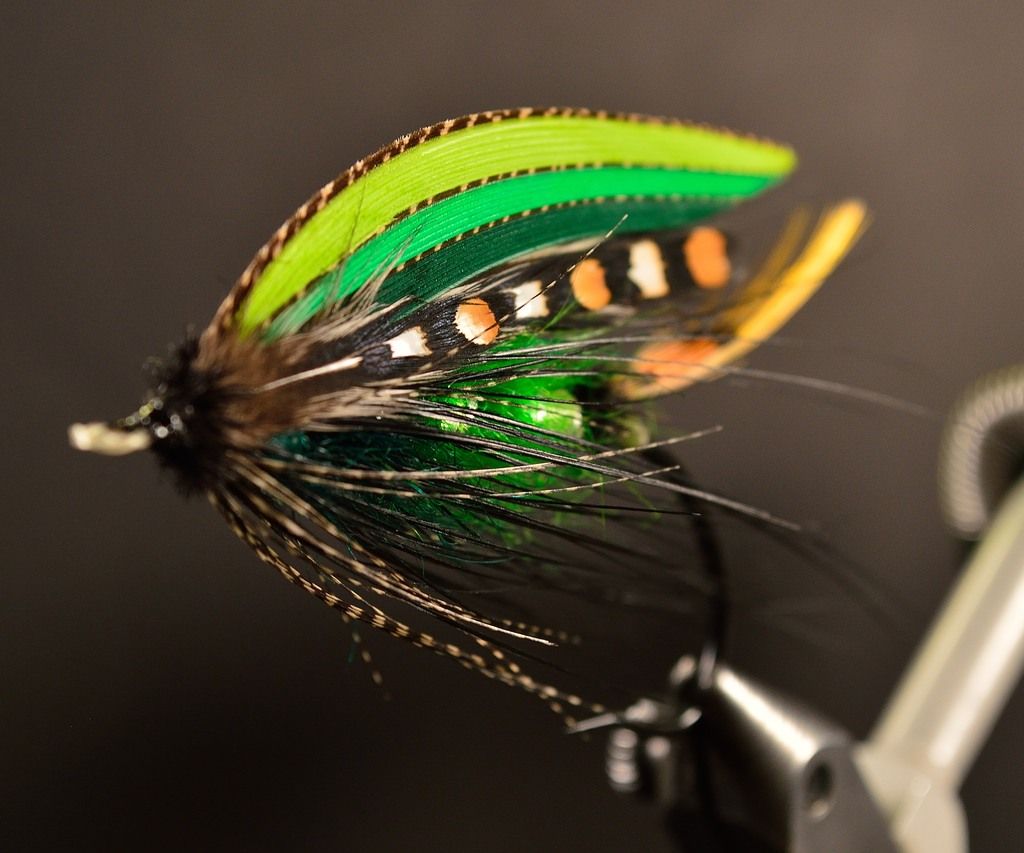 WOW thats a beautiful fly, well done!!!!
---
Tight lines! B K Paige
"Occupy Skagit"
Wishin I was fishin the Sauk!!!
Registered User
Join Date: Mar 2011
Location: BC Coast
Posts: 997
Jeff.
I didn't care for green steelhead flies.... until NOW!
Holy Smokes
Outstanding.
James
---
J.M. Reid Bamboo Fly Rods
Hollowbuilt Bamboo Spey and Singlehand fly rods hand made in North Vancouver, BC
Follow on Instagram ~ j.m.reidbamboo
The Dude abides
Join Date: Dec 2012
Location: Rogue
Posts: 2,079
wow, what a gesture, thats a stunning fly. I am sure Marty will be pleased that his tying led to this
Registered User
Join Date: Aug 2005
Location: adirondacks,Grt Lakes, N.E. Coastline
Posts: 1,623
Jeffrey:

This dressing strikes all the right chords with me. A magnificent piece of tying

dave
Spey Hack
Join Date: Oct 2013
Location: WNY
Posts: 153
That is out of the park good. Fishy and Classy in the ultimate package
Registered User
Join Date: Jan 2012
Location: Vancouver Island
Posts: 361
Wow? Absolutely awesome fly and great photography! Thanks for sharing this work of art!
---
"There will always be days when the fishing is better than ones most optimistic forecast, others when it is far worse. *Either is a gain over just staying home."

Roderick Haig-Brown
Registered User
Join Date: Sep 2011
Location: St. Helens, OR
Posts: 481
Whoa!! That's a real beauty!

Aaron
---
God, Family, Feathers.
Holy hell that is well tied! Good work!
Registered User
Join Date: Jan 2009
Location: Rivers and streams of the Catskills
Posts: 895
Outstanding, Jeffrey!! I can't wait to see that one in person.

Just perfect!

Thanks for joining in the fun,

-Bill
Posting Rules

You may not post new threads

You may not post replies

You may not post attachments

You may not edit your posts

---

HTML code is Off

---