Registered User
Join Date: Oct 2006
Location: No. Br. Susquehanna R.
Posts: 6
FS: Orvis Battenkill Bamboo Salmon Rod
---
Picked this up many years ago, primarily as a conversation piece, but it really ought to be in the hands of someone who will appreciate it more and hopefully fish with it. At the time of purchase, I called Orvis to obtain the history of the rod. They record every detail of every rod made (at least, they did back when they made this rod), so by giving them the serial number present on all three pieces they were able to tell me that it was made in 1964 by Wes Jordan and another fellow. It is a 10' rod meant for Atlantic salmon fishing, probably from a canoe. There are two tips, which the angler would swap between in order to maintain their integrity. I believe that both the tube and rod sock are original to the rod. I have been casting with two-handed fly rods for so long that I don't want to goof up my casting with a single hander, so time has come to part with this.
As the photos indicate, the rod is in very good condition for being 52 years old. I am no expert on the subject of bamboo rods, but I have to believe that this one is a prime example for the vintage. I have never cast it, so can't say what line weight would balance it effectively. The rod was rated for line class '7', however that nomenclature is likely defunct; I would guess this to do well with something along the lines of an 8-wt DT, or even a single-hand spey line (in fact, that is what I would personally start with). It has been suggested to me by another forum member that this rod would be well-suited to steelheading, and I concur, particularly in low-water situations or when summer run fish are present.
At any rate, please have a look at the images, and feel free to ask questions. I'm looking for $400 for this rod, which is about what I paid for it many years back, if memory serves. This can be paid via PayPal. Shipping will be whatever it costs to get it to the buyer via insured USPS or UPS (Buyer's choice).
Thanks for looking...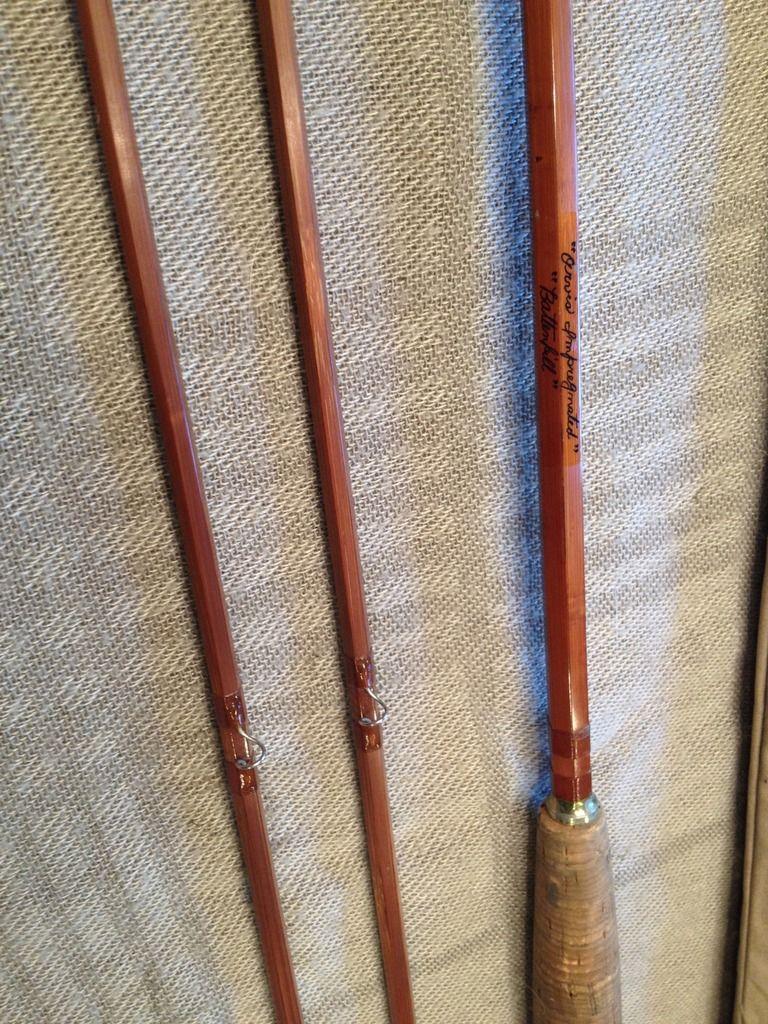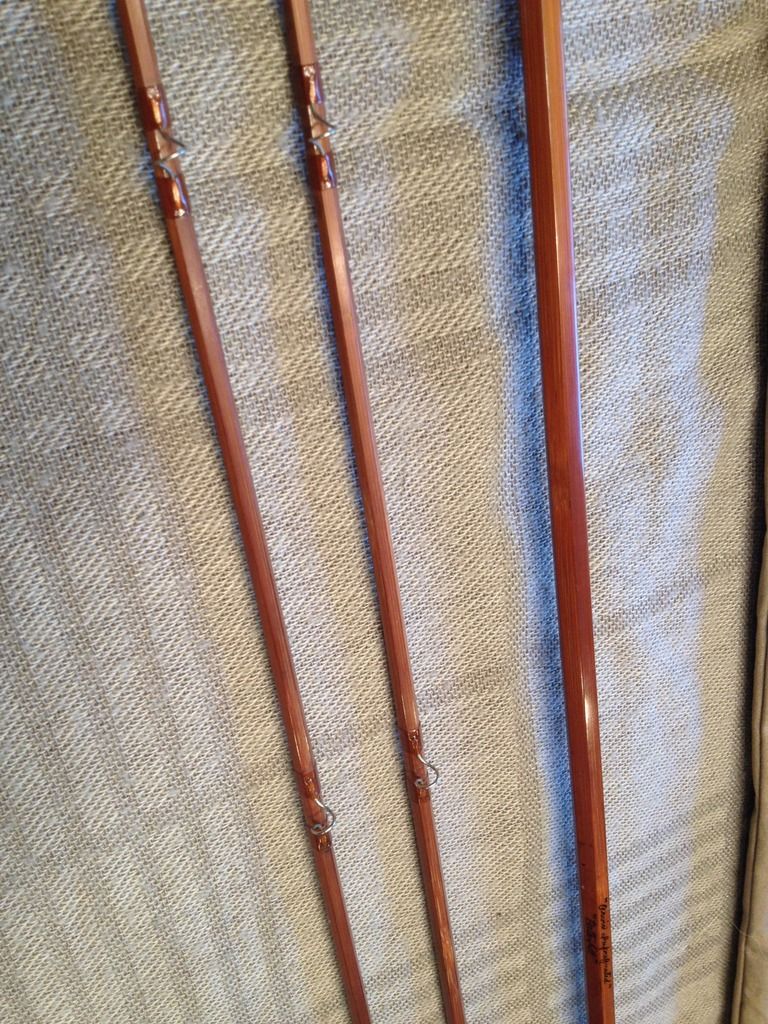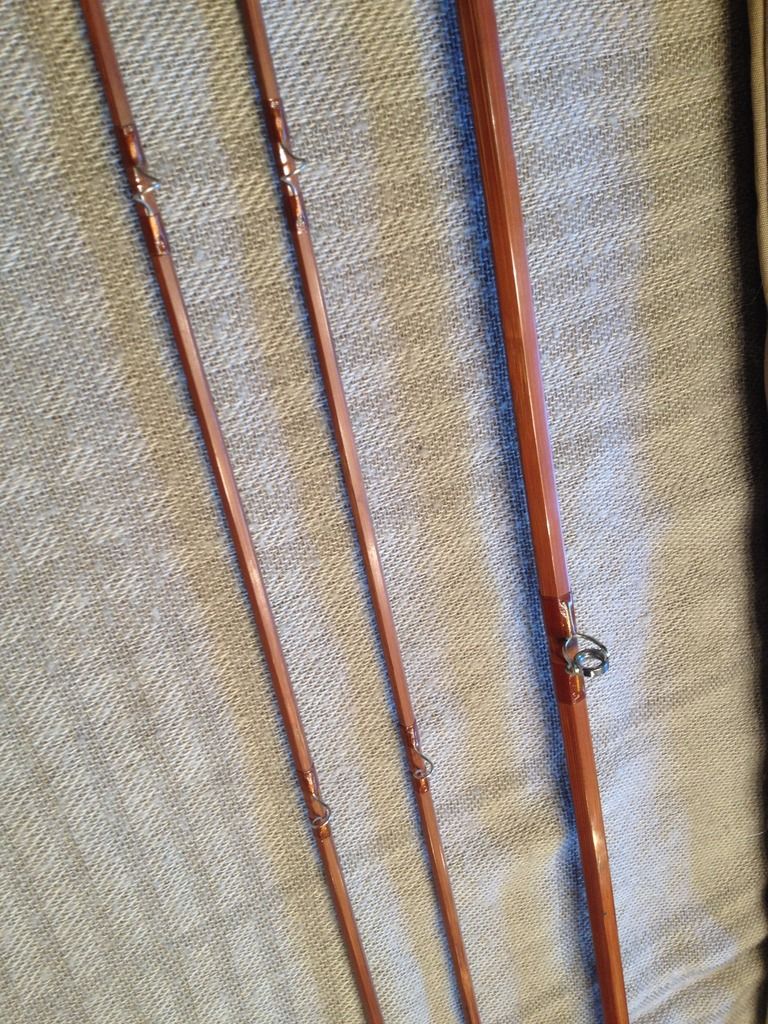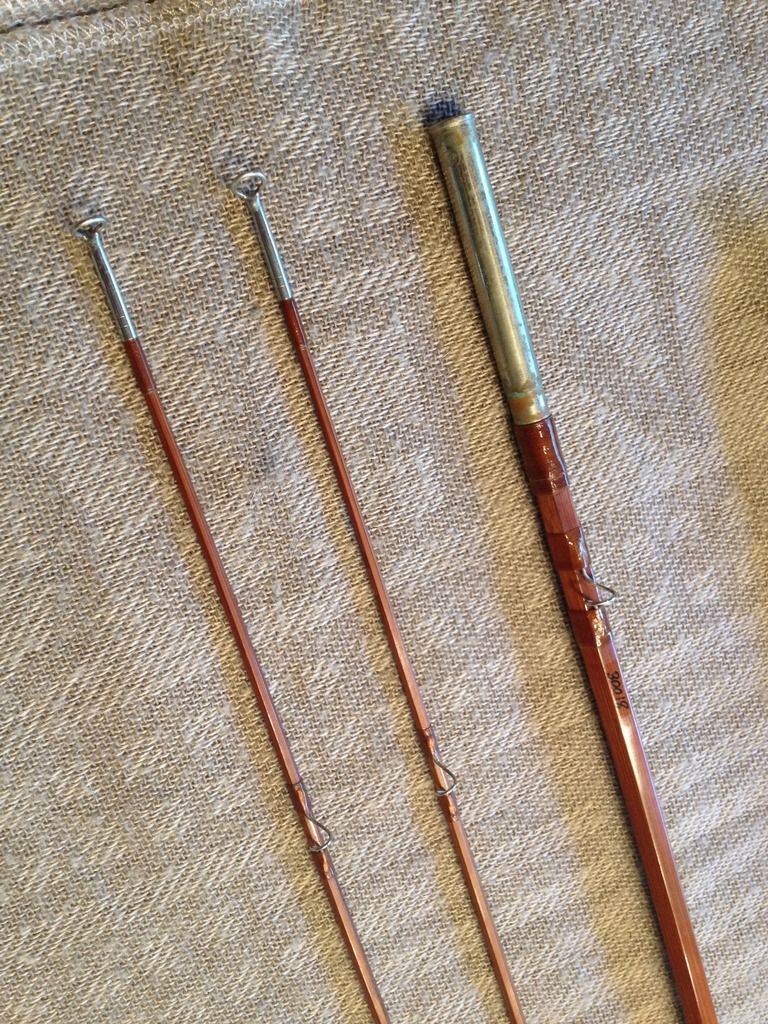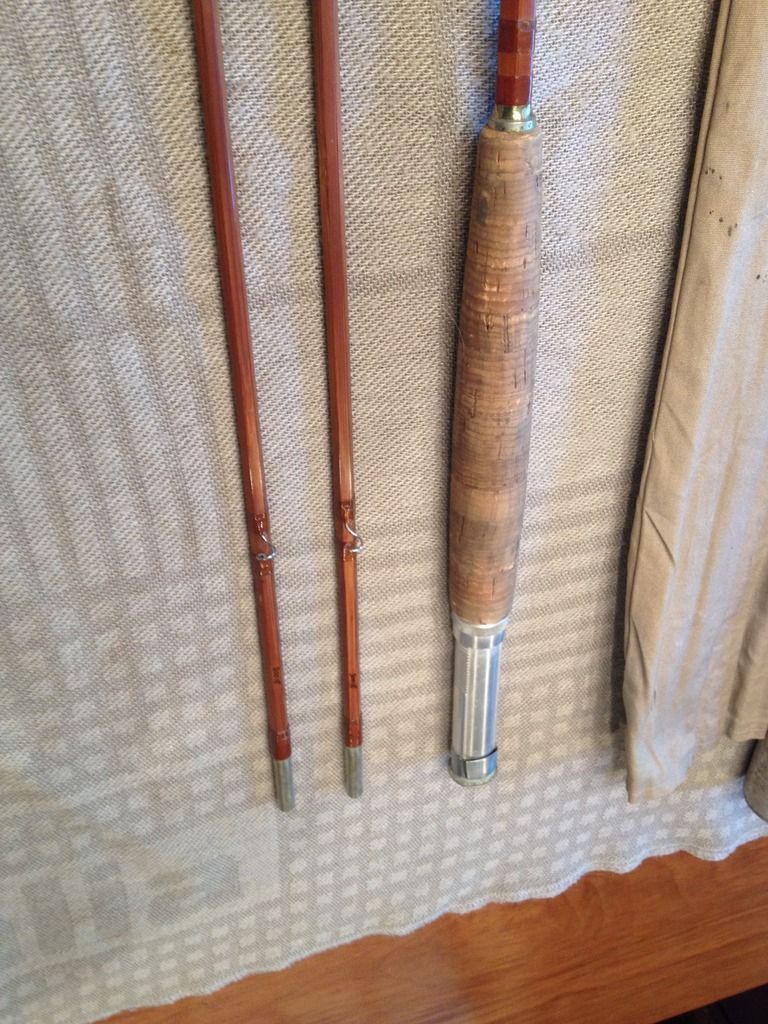 ---
Last edited by Roaring Creek; 07-27-2016 at

04:49 PM

.
Posting Rules

You may not post new threads

You may not post replies

You may not post attachments

You may not edit your posts

---

HTML code is Off

---