Registered User
Join Date: Nov 2012
Location: Too far for a day trip...
Posts: 263
Ad makes typing impossible
---
So I've figured out whenever this ad tries to load at the bottom of the page it somehow kicks me out of being able to type in the field to make a post/reply/message etc. The field is usually highlighted with a small blue frame around it and it disappears every time I try to type more than a few letters, having to click back in the field to get a few more letters typed. Closing the ad fixes the problem. A definite annoyance that I wanted to share here...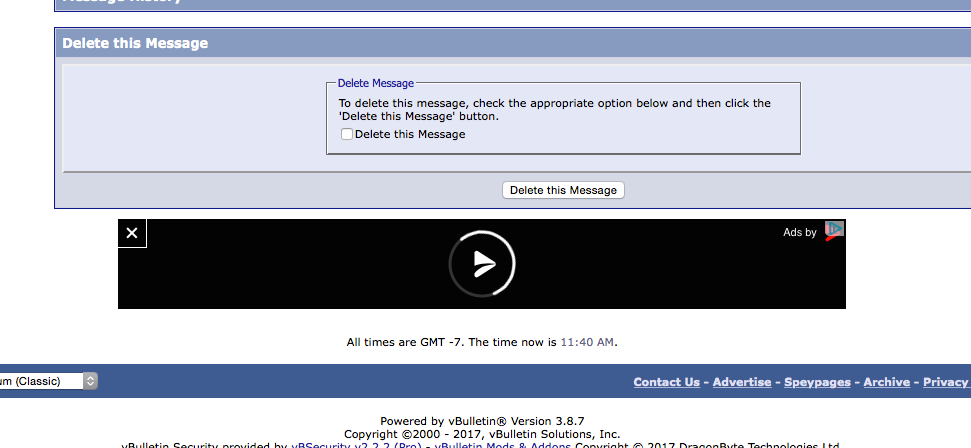 Hey,

Next time it happens, can you get the ad's URL and we can send it to our tech team and get it blocked.

Niall